Pt I - The Sauerlands are coming home!
Kalle Sauerland, Kessler's promoter, kicks off their blog as he and his brother get set for a homecoming...
By Pt I - from Kalle Sauerland
Last Updated: 21/05/13 12:27pm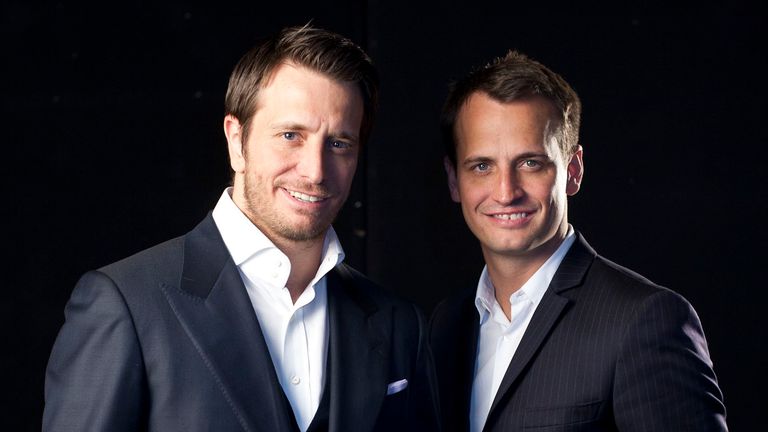 So 12 days out, on one of the biggest events our promotional company has been involved in, in 37 years of existence.
Team Sauerland, although well known as German promoters, promote more international events than any single promotional company on the planet.
In the last years we have staged World Championships in Germany, Denmark, England, USA, Finland, Russia and even Switzerland. The roots of our company date back to the late 70's when, as toddlers, Nisse and me lived in England.
Our dad Wilfried, a Hall of Famer since 2010, began promoting shows in Africa together with Britain's Mr Boxing, Mickey Duff. Nisse and myself were born in Germany but bred in England - myself from the age of two and Nisse from the first months.
That makes this event even more special, a little like our homecoming as promoters who have travelled the world. We have co promoted with David Haye and Hayemaker in Manchester but this will be our first London event - and what a premiere!
I believe as promoters our biggest privilege is that we can, to some degree, choose what fights we put together.
We grew up as boxing fans. While other kids collected Star Wars figures we collected Boxing News (those black and white copies) and KO magazine centrefolds lined our bedroom walls! Today it is a privilege to put 'fan fights' together.
You can talk about other big fights this year, whether it is a Floyd Mayweather v Robert Guerrero or a Wladimir Klitschko v Alexander Povetkin - there is only one fan fight of the year and that is the Warriors' Call, Froch-Kessler II on May 25.
I was in Copenhagen last week and it felt like we were already at a boxing event with the amount of talent running around. Nathan Cleverly, George Groves, Andy Lee as well as up and comers like the UK's Deion Jumah (former ABA Champion) and great light-heavyweight prospect Erik Skoglund, were all spotted at Mikkel's private gym on the outskirts of the city.
We would have loved to have staged a show with that talent in the ring, in fact tickets for the sparring would have sold fast!
Challenge
It is a broken record when you hear promoters saying that their fighters are in the shape of their lives and we won't bore you with that but will say that the camp has so far (touch wood) gone extremely well and of course we are very happy to have so many great fighters involved in the sparring and training.
Jimmy Montoya (Mikkel's trainer) has been literally living with a DVD collection of Carl Froch's fights and, although we know Carl well enough from April 2010, Jimmy keeps pulling out new pieces of information which we hope will unlock the Cobra come fight night. I will simply say we are quietly confident but aware of the challenge in hand.
In the build-up to the fight we will try and give you an insight into the camp of Mikkel and the pre fight mood as well as a little bit of a feeling what promoters have to deal with in staging an event that will see a global audience reach in excess of 100million viewers.
Get your seat belts fastened for the boxing ride of your life come May 25!