Sauerland brothers' blog part III - Ready to rock 'n' roll!
Kalle Sauerland and Mikkel Kessler's team are here! But who is involved in the ringwalk on Saturday? Find out...
By Pt III - from Kalle Sauerland
Last Updated: 22/05/13 7:54pm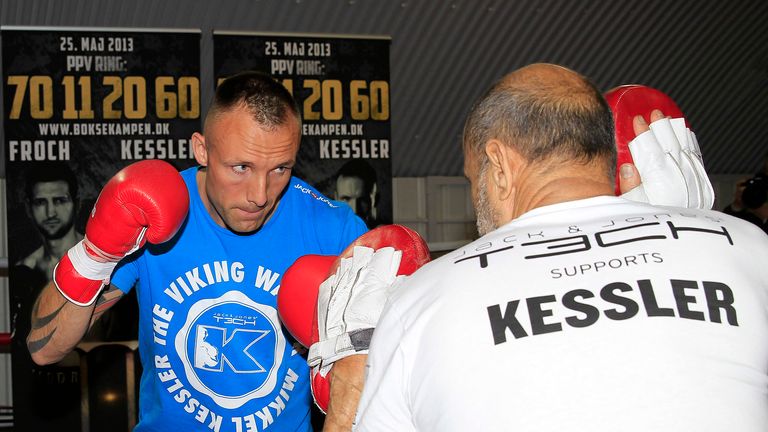 So fight week has begun and Mikkel arrived well in London yesterday.
It is always a worry that something is a problem - the transport, the location of the hotel, the air-conditioning - so we have taken no chances here.
Mikkel is staying in a luxury apartment around the City of London which has room for his whole team and we have even brought over the Team Sauerland driver a few days earlier to rehearse the routes to the arena and to the media sessions, starting with today's press conference.
Everything has to be prepared to perfection - that is our job and Mikkel's is inside the ring. We are very confident.
Usually in boxing the champions always have a big team (especially the Americans) and this always frustrates me as a promoter. Usually it is sad to see the athlete being surrounded by a bunch of hangers-on who essentially are doing nothing but waste the expenses of the fighters hard earned money and to pick up a postcard along the way.
Last weekend Guillermo Jones, a Don King fighter, must have had an entourage of 20 people travelling to Moscow from Panama.
Mikkel has a decent size team (around eight) but each one has a very specific role. These include his trainer and cuts man, as with all boxers, but Mikkel also travels with his physiotherapist, personal cook (who specialises in sports nutrition) and personal manager, who makes sure that all his sponsorship and event obligations on site are done, so that Mikkel has no concerns - except beating his opponent.
Obviously this isn't without expense but it is essential in producing the very best Mikkel Kessler for Saturday night. A very well-oiled machine.
On a side note we will be tossing a coin today to see whether we walk first or second on Saturday. Either way Mikkel has a very special walk-in song titled "Warriors Call" and performed by Volbeat a Danish rock band who reached number one in the US rock charts with the song especially written in two.
The verse goes: "This Danish Fighter will break you in two, the Viking Warrior Mikkel Kessler".
Roll on...