Haye v Fury: David Haye determined to silence Tyson Fury
David Haye vows to expose Tyson Fury's claims in this month's heavyweight clash on Sky Sports Box Office.
Last Updated: 13/09/13 9:53pm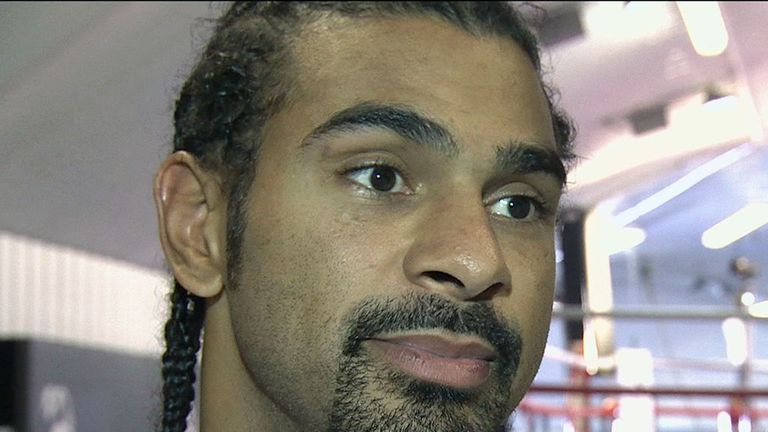 Fury's brash claims have irritated Haye ahead of their heavyweight clash on September 28th, live on Sky Sports Box Office.
The unbeaten 25-year-old has got under the Londoner's skin by suggesting he will become a legendary fighter.
Haye has poured scorn on Fury's previous victories and plans to expose his bitter rival with a dominant victory.
When asked if he will humiliate Fury, Haye said: "I believe so. You know he's made such big, bold claims. He genuinely said, with a straight face, that he's the greatest boxer that's ever lived and that will ever live.
"Anybody who believes that, particularly who has never fought anybody and got knocked down in his last couple of fights, are either deluded or have got a screw loose."
Fury has prepared for the fight at a training base in Belgium, while Haye has opted to remain in the familiar surroundings of his Vauxhall gym.
The 32-year-old Haye is accustomed to the build-up of a big fight and believes his tried and tested methods will pay off again.
"I didn't become a two-weight world champion by not taking training camp seriously," said Haye.
"He feels he needs to go abroad to do it, fair enough whatever it takes for him to get into his best shape.
"This is his first big training camp. I've had training camps for the last 10 years."