Richard Towers raises fears about Tyson Fury's experience
Richard Towers backs David Haye to defeat Tyson Fury after tough sparring sessions in the Londoner's training camp.
Last Updated: 14/09/13 11:36am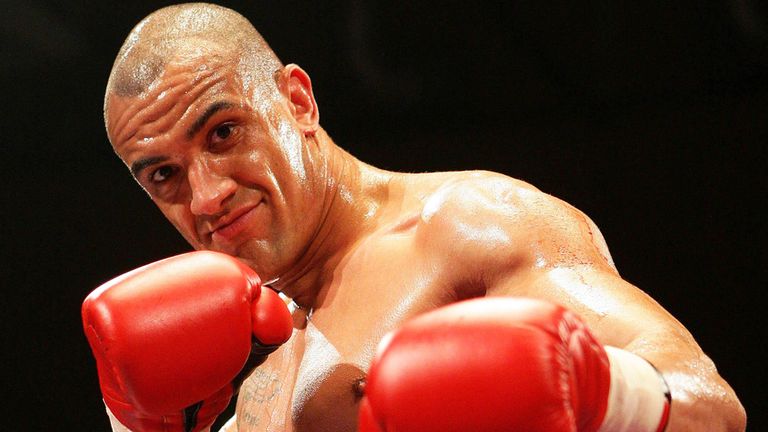 Haye is hoping to work his way back into world title contention with a win over Fury on September 28th, live on Sky Box Office.
Towers, who is an inch shorter than the 6'9" tall Fury, has been sparring with Haye in the build-up to the fight and is confident he can cope with his opponent's height advantage.
Having held world titles at two weights, Haye is used to the big stage and Towers feels he is better prepared for the high pressure night that awaits him.
"Although David's a smaller heavyweight, he is very fast and clever and knows how to overcome the size issue," said Towers.
"He has been up against the best in the world and has a lot of experience in big fights. That's priceless when you step in the ring. If my ribs and my pounding head could speak they would tell you exactly how good David Haye is against big guys."
The Sheffield prospect has also trained alongside Fury and expects him to be in the best condition of his career for the clash at Manchester Arena.
But Towers fears the step-up to Haye's level may have come too soon for the unbeaten 25-year-old.
"I've sparred with both Haye and Fury and I know that neither man should be taken lightly," he said.
"If I'm being 100% honest, though, I think David will be too sharp for Tyson. I see this fight as coming just a bit too early for him.
"Saying that, I'm sure Tyson also knows he's up against it and is training accordingly. This is the fight of his life and he'll train harder than ever for it.
"This is heavyweight boxing and, knowing any fight can end with one punch, both guys need to be cautious and as sharp as possible."
Top American contender Deontay Wilder has also flown over to Haye's training base for sparring and has been taken aback by the Londoner's work ethic.
Wilder's first-hand experience of Haye's hectic training has left him in no doubt that the 32-year-old will defeat Fury.
"It's easy for me to say Haye's going to win, because I've seen him and been in his camp, but Fury's sparring partners will probably say the same about their guy," said Wilder.
"What I can say is it has been a great camp and I've seen a lot of David in the gym - I know how much he wants it. Day in, day out, he's been working super hard.
"Personally I want David to win so bad. I wish I could leave my body and get in there and fight with him. It's an interesting fight, great for boxing, and one I'd love to be involved in. We need more fights like this. But I'm with The Hayemaker on this one."