Froch v Groves II: Andy Murray is leaning towards a 'much calmer' Carl Froch
Andy Murray told Ringside Special he expects to see a "much calmer" Carl Froch at Wembley.
Last Updated: 26/05/14 9:03am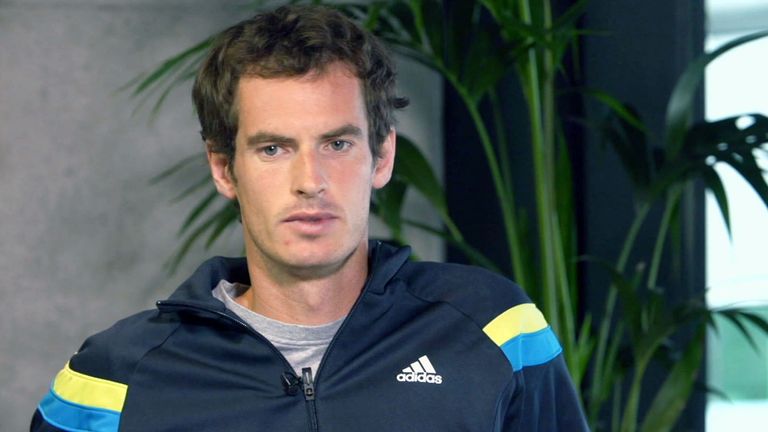 The Wimbledon champion gave his take on Froch v Groves II: Unfinished Business in a Ringside Special in Spain.
The Scot is a well-known boxing fan and, although he admitted it is far from certain who will win the second fight, he is going for Froch again.
"I am not sitting on the fence, but if I had to put all my money on it I would probably put it on Froch," he said.
"It does appear to be a 50-50 fight though."
Murray will not be at Wembley Stadium on May 31 due to the small matter of the French Open, which starts on Sunday, but he has been following the build-up closely.
And while he admits that grudges are good for one-person sports such as tennis and boxing, he does believe the bitterness will not be as bad this time.
"In all the interviews I've watched with the pair of them in, he seems a lot calmer and a bit more open to engaging in conversations," he said.
"He's not getting so wound up and angry."
Book Froch v Groves II: Unfinished Business now, online at skysports.com/frochgroves2 or via your telephone on 08442 410888.