Froch v Groves II: Glenn McCrory expects Groves to win inside the distance
Belief is key for the challenger
By Glenn McCrory
Last Updated: 30/05/14 11:27am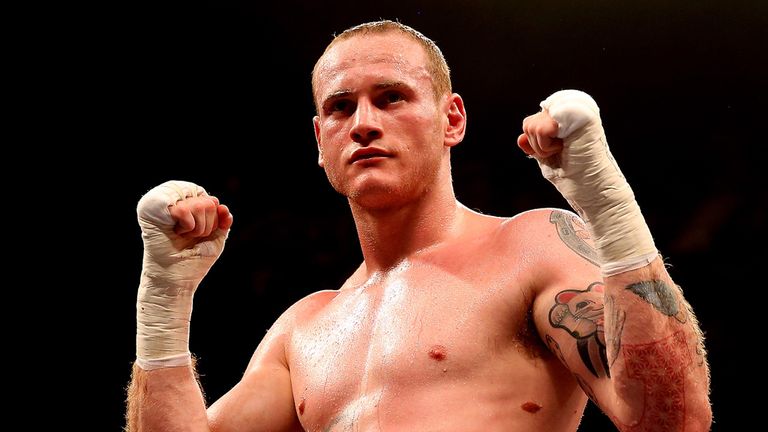 I am sticking with my initial prediction and in fact I am even more convinced after this past week that George Groves is going to beat Carl Froch.
Groves put in a fantastic performance six months ago but I don't think he truely believed in himself back then. Well, he certainly does now.
And even more importantly he now knows this is in his hands and he can take Carl Froch out - and I think he will.
I am not even going to wait until the end of this because I am that certain: George Groves is going to win inside six rounds.
I am not even going to wait until the end of this because I am that certain: George Groves is going to win inside six rounds.
Glenn McCrory
To me that's obvious because neither of them are going to box, move around and get involved in a chess match, that's for sure. Forget the smartest fighter on Saturday night, this is all about who gets control.
One of them will dominate the other and I can only see George Groves being on top. If Carl is going to stand a chance of making it two wins out of two, he literally has to come running out across the ring, Lloyd Honeyghan-esque when back in the day he sprinted across the ring against Johnny Bumphus!
He has got to put Groves under pressure and use his immense fitness, his immense strength and never let him into the fight. If he lets him in and gives Groves any time and space, well that's it.
There is no doubt Carl knows what the task in front of him is, that his career and his history, his legacy are all going to be in question and he knows Groves has the capability of bombing him out but Carl Froch does not want to go out like that.
So he has been in camp, been away from home, done all the things he wouldn't do for world title fights against the big names he's fought before because this is probably the last fight of his career
Destiny
The other side is the youing gun who impressed us all - and keeps doing so. Not least his strength of character: to have the guts to stand up and say what he said to a champion as formidable and well-recongised as Carl Froch after that first one, was something else.
He is a man who knows his destiny, is a man who almost feels like he is the world champion, he has that aura around him.
I don't think he will come steaming out trying to make another huge statement but I do think he will take the centre of the ring and he won't let Carl push him back because if he does he's lost, so if we see him on the back foot in the first couple of rounds, he will lose and I'll have got it wrong.
But if George is on the front foot and Carl is on the back foot instead, Groves will get it right and he will win because we know that is something Froch never likes doing, or has been able to do.
And when the youngster has the belief, the confidence and the destiny behind all of that, there is going to be one outcome and that is what I have said all along. Groves will win and given the nature of what these two will produce, he'll do it inside six rounds as well!
Book Froch v Groves II: Unfinished Business now, online at skysports.com/frochgroves2, via your remote or via your telephone on 08442 410888.