Ex-champions John Conteh and Joe Calzaghe break down Cleverly v Bellew II
Mentors discuss their proteges
Last Updated: 13/11/14 11:29pm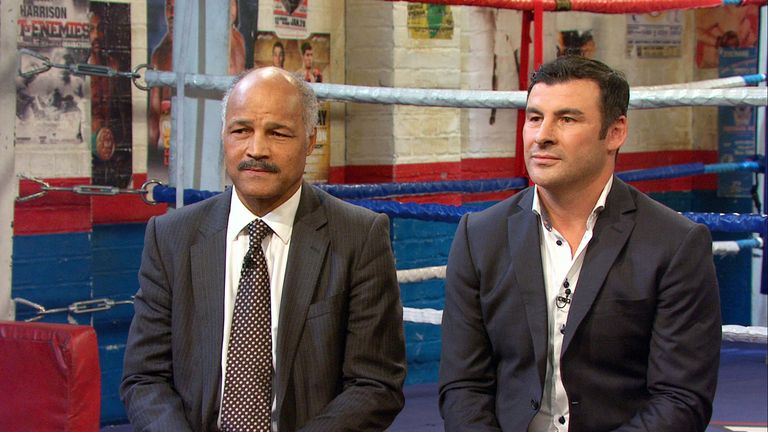 John Conteh and Joe Calzaghe were once Liverpool and Wales' elite - and now they turn their attention to Tony Bellew and Nathan Cleverly.
The retired world champions are now mentors for the heated rivals who rematch next week, live on Sky Sports Box Office.
Conteh and Calzaghe knew a thing or two about Queensbury Rules in their day, so why do they think their man will be victorious?
John Conteh
You've accompanied Tony to the ring and acted as a mentor to him, so what sets him apart from Cleverly?
Conteh said: He was a heavyweight, a big heavyweight. I walked into the ring a couple of times with him. I like him, I think he's a terrific fighter and a very busy fighter. He's moving to a new weight division which is exciting.
What I like about him is his dedication. His committed to the ability that he's got. He fulfils his potential. He took boxing up late as an amateur but he's totally dedicated and committed.
You know what a passionate Liverpool crowd is like... will it help Tony?
Conteh said: They will lift you, but you can't get in the ring and fight for you. They're both experienced and professional enough not to rely on the crowd.
He'll have great support, he knows what he's got to do and he's got the ability to do it. What he's got going against him, of course, is that Nathan has beaten him at that venue. But it's a couple of years down the line.
Prediction...
Conteh said: I think it's going to go the distance. I wouldn't like to call it, they're so evenly matched.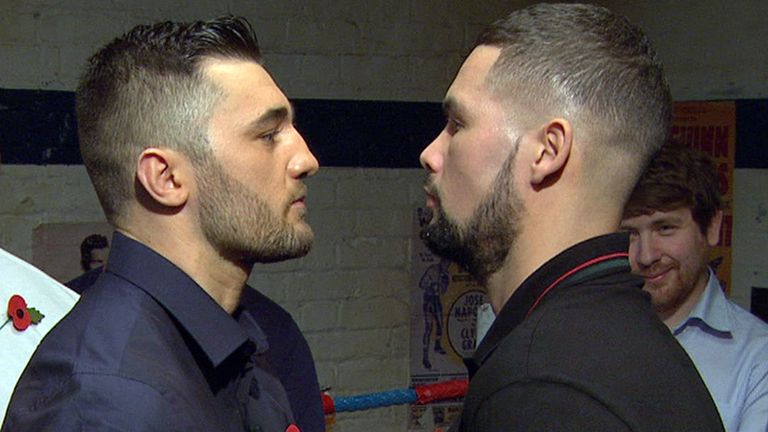 Joe Calzaghe
We know that you met Nathan when he was a kid training at your dad's gym - but how is he looking ahead of this fight?
Calzaghe said: I know Nathan, he trained with my father from a young age. We've done thousands and thousands of rounds of sparring. I went to see him spar last week and he's looking calm. When you've got a big grudge match, it's important to keep your composure. He's confident - he's already won this fight before in the first fight - so he's got reason to be confident. I think he feels comfortable at the new weight, he's in tremendous shape. He's raring to go.
It's just his persona. He won the first fight even though he wasn't at his best. Obviously a few years down the line, this is make-or-break for both fighters so there's tremendous pressure on both. Away from home, maybe Nathan will feed off that atmosphere. It's all about speed - speed kills. Nathan needs to use his speed and his work rate and his boxing skill. If he does what he should do, he wins the fight.
What advice would you give Nathan?
Calzaghe said: To stay relaxed, keep the distance with footwork and feints. Try and take the sting out of Bellew. It's a 12-round fight and Nathan has the fitness and the speed. Use that speed and movement.
I think in the second half of the fight, he will push him back.
He won the first fight, let's not forget that. They're both coming off defeats for world titles, it's a new weight and it's really intriguing. I can't wait to watch it and to be there. I'm looking forward to seeing Nathan shine.
Prediction...
Calzaghe said: I think Nathan wins on points or late stoppage.