Commonwealth Games: England's Jessica Varnish believes no cycling stars will dominate
Last Updated: 23/07/14 4:05pm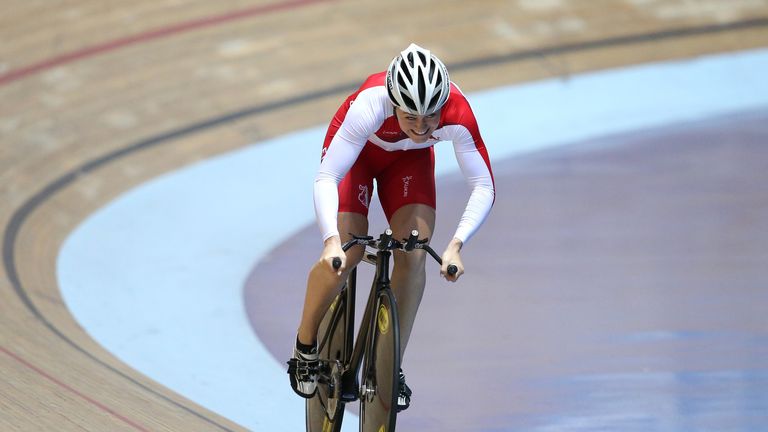 Jessica Varnish believes that the depth of England's cycling team means there will be no single person dominating the event.
The Commonwealth Games in Glasgow will see the first major multi-sport event for track cycling since London 2012, where Sir Chris Hoy and Victoria Pendleton rode their final races.
And although the success of Hoy and Pendleton gave both riders a high level of public interest, Varnish believes the talent on show in Glasgow will mean others will not be doing the same.
She said: "I think track cycling has changed in the last few years and I think there's so much more depth now.
"Obviously we had Vicky and Chris in the past and for so long they were the faces of cycling. They probably always will be, and I don't see any reason why they shouldn't, given what they've achieved.
"But British Cycling has grown massively and it's not just about one or two people now. There's so many more people involved at a high level."
The 23-year-old also believes she cannot just focus on one competitor because the field has become far stronger than before.
She added: "I'm not just thinking about one person because the track has grown quite a lot since then - it's not just two girls going head to head all the time. Now there's so many other girls."