Usain Bolt: I have always wanted to be a Commonwealth athlete
By Emma Webb
Last Updated: 26/07/14 7:02pm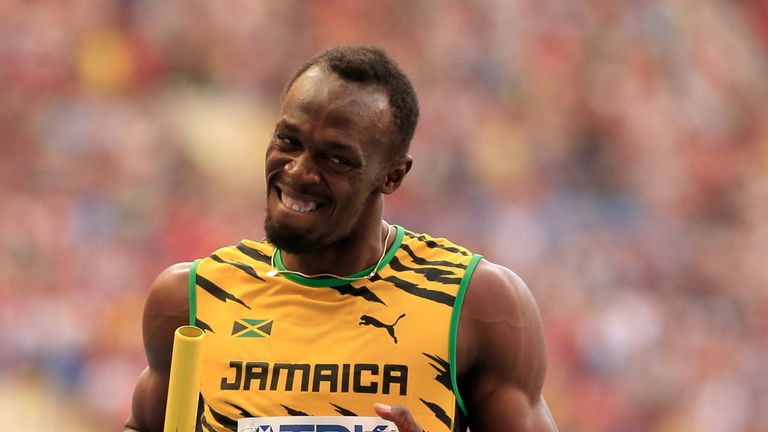 Usain Bolt has arrived in Glasgow hoping to win his first Commonwealth Games medal.
The fastest man of all time held a press conference on arrival at the venue and the Jamaican superstar said it was a long-held ambition to be a Commonwealth athlete,
Bolt is only running in the 4x100m relay - including the heats - in Glasgow as he has been recovering from a foot injury.
"For me it was very important (to be here)," he said.
"I expressed it to my coach and I am happy to be here. I have always wanted to compete in the Games. The first one in Australia (in 2006) I strained my hamstring and in 2010 in India it was in October, which is a bad time for me.
"I got injured earlier in this season and I didn't want to take anyone's spot so I decided 'why not just come in the 4x100m? I will be running in the heats - I think I need the runs, really, because this is my first run of the season, so I really need to get it going.
"The injury is completely gone. Fitness-wise I have done a lot of training over this past month - I have been really pushing myself. I think I am in pretty good shape, but I'm not in running shape - that's why I am running the heats,
just to get a few runs in.
"I won't be doing a lot of races this season - just four. So, for me, I am just taking my time, trying to get myself in running shape, but not push myself too much and then get injured again.
"I am focused on getting through the season and getting some races in. (The) Rio (Olympics) are two years away. I have to go to the World Championships (in Beijing in August next year) first, so I'm taking my time and working my way to the World Championships. Then I'll worry about Rio."
Following the withdrawal of a number of high-profile athletes from the Commonwealth Games including Mo Farah, Jessica Ennis-Hill and Tom Daley, Bolt's arrival is a big boost for organisers.
"I don't think anyone has dropped out on purpose," he said. "It happens in the Olympics, it happens in the World Championships. It's one of those things.
"As long as there's athletes and eight lanes, there's competition. Everybody works very hard and I take everybody seriously."
Bolt also buried his head in his hands and laughed when asked if he had any plans to pull out himself.
"That's a very weird question," he said. "I am here to run. Why else would I travel all this way to Glasgow? I will be running, definitely."