Commonwealth Games: Scotland's judo gold medalist Euan Burton confirms retirement
Last Updated: 27/07/14 6:00pm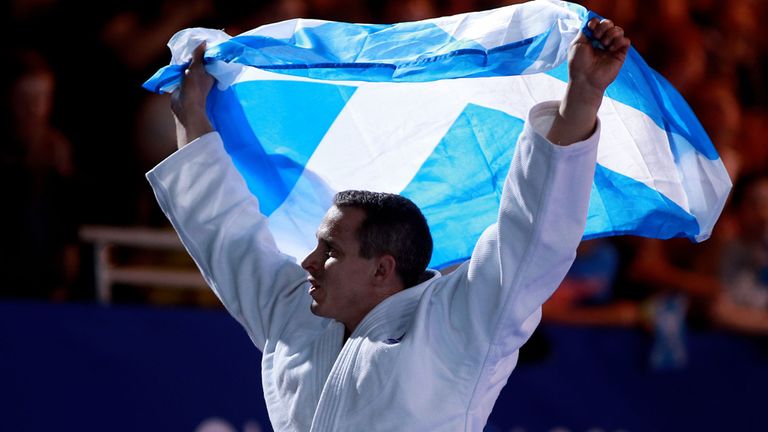 Scotland's Commonwealth Games flag-bearer Euan Burton has confirmed his plans to retire despite winning gold in the 100kg Judo competition in Glasgow.
Burton's gold was one of 13 medals picked up by Scotland's judo team, over half of the country's total in the first three days of the games.
It was a cathartic moment for the 35-year-old Burton, coming two years after his Olympic nightmare, when he was eliminated 100 seconds into his quest for judo glory in London. 
He told Sky Sports News: "It's fantastic for the team, we had a great time at the opening ceremony and then we had a great time kicking off the competition on Thursday, Friday and Saturday. Three days of competition, 14 athletes and 13 medals which is a pretty great haul for that number of players. 
"So that's me hanging up my kit now. I've been coaching predominantly for the past two years since London. I've only been a part-time athlete and I only started living again as a full-time athlete again over the last week, having my mid-afternoon naps.
"So from today onwards I am a coach and hopefully helping these guys to go to bigger and better things in the future."