Commonwealth Games: Weightlifting gold medallist Chika Amalaha tests positive
Last Updated: 29/07/14 11:41am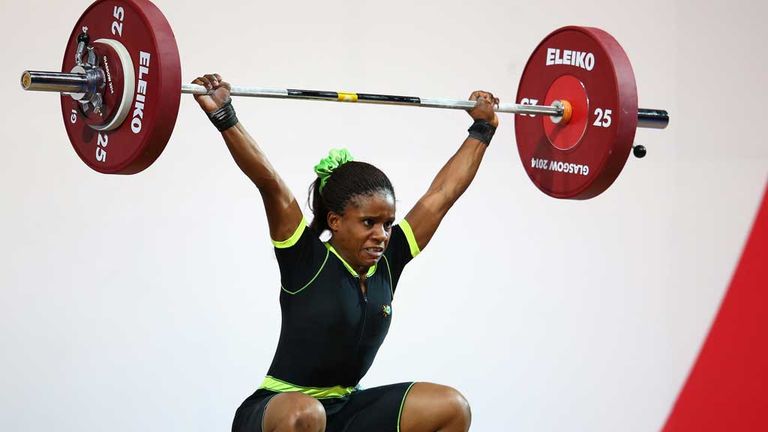 Nigeria's weightlifting gold medallist Chika Amalaha has failed a doping test at the Commonwealth Games.
Amalaha, 16, won her country's first gold in Glasgow last Friday in the women's 53kg category after lifting a total of 196kg across the snatch and clean and jerk disciplines.
But the Commonwealth Games Federation said on Tuesday morning she has been provisionally suspended from the event after an in-competition drugs test resulted in an anti-doping violation.
Her 'A sample revealed traces of diuretics and masking agents and she will now have the 'B' sample tested in a London laboratory on Wednesday.
Commonwealth Games Federation chief executive Mike Hooper said: "We [have] issued a formal notice of disclosure to an athlete following an adverse analytical finding as a consequence of an in-competition test.
"That athlete is Nigerian weightlifter Chika Amalaha who was tested on July 25. That athlete has now been suspended from the Commonwealth Games in Glasgow.
"The athlete's A sample was found to contain both amiloride and hydrochlorothiazide, both prohibited as diuretics and masking agents under class s5 of WADA's Prohibited List.
"Ms Amalaha has pursued her right to have her B sample tested, which will take place at the accredited laboratory in London on July 30."
Papua New Guinea's Dika Toua finished in silver medal position in last week's event ahead of India's Santoshi Matsa and Swati Singh.