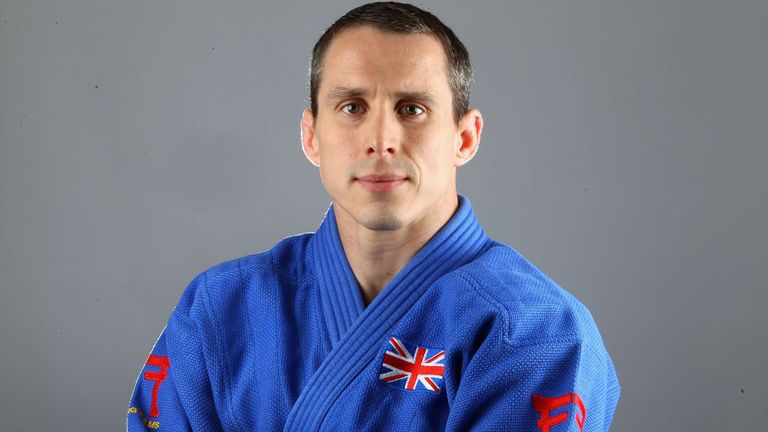 Judo star Euan Burton will carry Scotland's flag during Wednesday's opening ceremony at the Commonwealth Games in Glasgow.
Burton, 35, was given the honour after being voted by his teammates who chose from a shortlist of four candidates.
The other three were Linda Clement (hockey), Jennifer McIntosh (shooting) and Alex Marshall (bowls) who will walk out immediately behind Burton as deputy flag bearers.
Burton has won medals in world and European championships, as well as competing in two Olympic Games under the United Kingdom banner.
This, however, will be his first Commonwealth Games with judo returning to the programme for the first time since 2002 in Manchester.
He said: "It's a massive honour and it's a big responsibility. We're often in this relatively isolated judo bubble so for Scottish athletes of all 17 sports to nominate me as flag bearer is huge.
"It's also at the very end of my career and I'm now involved in coaching a number of guys in the team which adds a completely different dynamic.
"I remember walking in behind Chris Hoy in London and experiencing that spine tingling moment when we entered the stadium.
"To think that I'm going to be at the front of Scotland's largest ever team and hopefully our most successful ever just blows your mind."
Team Scotland official Jon Doig went on: "Judo was our most successful sport at the Manchester Games with 10 medals and we are all looking forward to seeing them compete once again.
"Euan is a tremendous role model and the team will all be proud to follow him into the stadium."
The opening ceremony takes place at Celtic Park on Wednesday evening.