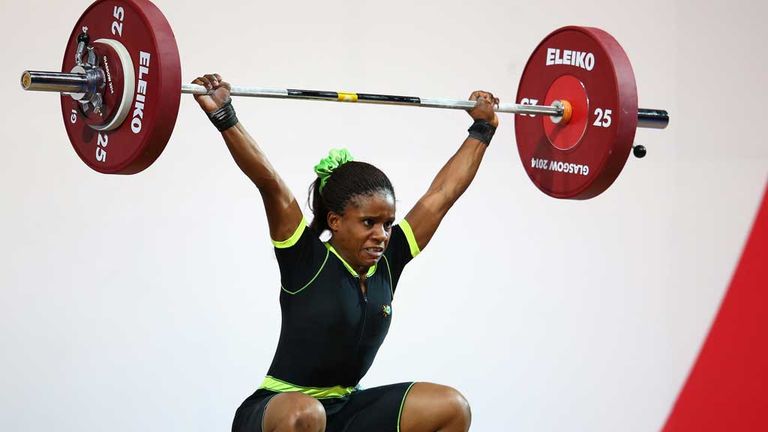 Teenage Nigerian weightlifter Chika Amalaha has been stripped of her Glasgow 2014 gold medal following her failed drugs test, the Commonwealth Games Federation has announced.
The 16-year-old was initially suspended on Tuesday for testing positive. It was announced on Friday that her B sample also shows traces of the substances amiloride and hydrochlorothiazide, both of which are banned by the World Anti-Doping Agency.
Amalaha won the 53-kilogram division last week before testing positive for diuretics and masking agents.
Her victory was celebrated throughout Nigeria as she became the youngest ever female to win a weightlifting title at a Commonwealth Games.
But, on Friday, CGF chief executive Mike Hooper said that the B sample had also tested positive.
During the competition in Scotland, Amalaha set a Games record of 196kg breaking the previous mark of 188kg.  
The World Anti-Doping Agency has said it will look into how Amalaha had access to banned substances. At the 2010 Commonwealth Games in New Delhi, three Nigerian runners failed doping tests.
Silver medallist Dika Toua of Papua New Guinea will now receive the gold medal with Santoshi Matsa of India claiming silver ahead of compatriot Swati Singh, who moved up from fourth to the bronze medal position.