Win Willy Mason Albums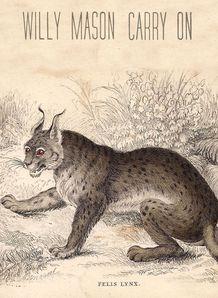 Willy's brand new album is firmly up there as one of the Shoot Music's 'Album's Of The Year 2012' and a must have for your collection! The brand new album 'Carry On' was released on December 3rd and is Willy's first release on Fiction Records, home to Elbow, The Maccabees and White Lies amongst many others. It is a cracker! Check out the free download of 'Restless Fugitive' here: www.willymason.net

Coming in the wake of his critically acclaimed and gold certified debut 'Where The Humans Eat' which included the now classic track 'Oxygen', and the progressive sound of his 2007 sophomore release 'If The Ocean Gets Rough', 'Carry On' has been five years in the making.

Working with legendary producer Dan Carey (MIA, Hot Chip, Kylie Minogue), Mason's new album is his most ambitious and fully realized work to date. Elements of dub and reggae infuse themselves seamlessly with guitar, low strings, and Mason's inimitable gravel deep vocal to deliver songs awash with the sentiments of hope, disillusionment, love and lost connections.
CLOSING DATE: Monday 07th January 2013
Enter Competition
Latest Competitions