Win the New Frank Turner Album 'Tape Deck Heart'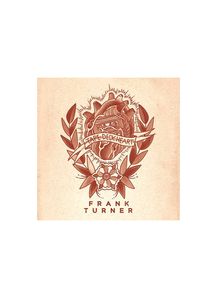 Following a year that saw a headline sold-out Wembley Arena show and a performance at the London Olympics Opening Ceremony, Frank Turner has released 'Tape Deck Heart', his highly anticipated fifth studio album on through Xtra Mile Recordings. Produced and mixed by Rich Costey (Muse, Weezer, Rage Against the Machine, Interpol) 'Tape Deck Heart' is the follow-up to the Winchester-born folk/punk hero's 2011 album 'England Keep My Bones' which has sold over 100,000 copies worldwide.

The first single from 'Tape Deck Heart' currently ringing out on radio stations across the land is the sublime 'Recovery'. One of several break-up songs on the album, Recovery sets tales of cider-fuelled nights in strange flats to joyous, jubilant, singalong rock. "I like that contrast between upbeat music and dark lyrics," says Turner. "It sounds like a happy song, but it's clearly not. The album is about unexpected change and a big part of it is relationships ending. Listen to Frank's material here: www.frankturner.com

To celebrate the release of 'Tape Deck Heart', Frank is offering readers album copies!
CLOSING DATE: Tuesday 07th May 2013
Enter Competition
Latest Competitions