Win a Nike + Sportswatch with Pain & Gain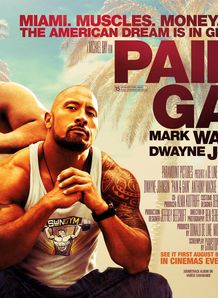 PAIN & GAIN (Cert 15) PREVIEWS, BANK HOLIDAY WEEKEND 24-26 & IN CINEMAS EVERYWHERE AUGUST 30

To celebrate the release of Pain & Gain, see it first August Bank Holiday weekend 24-26 & in cinemas everywhere August 30, we're give you the chance to win a Nike+ Sportswatch

From acclaimed director Michael Bay comes "Pain and Gain," a new action comedy starring Mark Wahlberg, Dwayne Johnson and Anthony Mackie. Based on the unbelievable true story of a group of personal trainers in 1990s Miami who, in pursuit of the American Dream, get caught up in a criminal enterprise that goes horribly wrong..

CHECK OUT THE TRAILER HERE:


www.painandgainmovie.co.uk

© 2013 PARAMOUNT PICTURES. ALL RIGHTS RESERVED. ©2013 PPC.
CLOSING DATE: Friday 30th August 2013
Enter Competition
Latest Competitions