Win New Bastille Album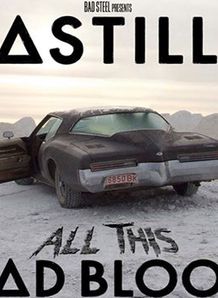 2013's biggest selling debut act, the South London four piece Bastille aren't only having success in the UK, but are breaking chart records around the world.

New single 'Of The Night' features on the album "All This Bad Blood", a 2 x cd set which includes the band's Platinum selling No. 1 album 'Bad Blood' alongside a second disc which is divided into two parts. The first half; "All This Bad Blood" contains tracks old and new which the band recorded over the last few years. The second; "Other People's Heartache" presents choice selects from the bands two mix tapes - Other Peoples Heartache Parts 1 and 2, incorporating two completely new tracks recorded in the last few weeks.

Single 'Pompeii' continues to be one of the biggest singles of the year with nearly 2 million sales worldwide. The track was recently voted the 2nd best song of the last 5 years by Radio 1 listeners and has had over 40 million video views online.
CLOSING DATE: Thursday 12th December 2013
Enter Competition
Latest Competitions