Win a Go Pro Hero3+ - Black Edition HD Camera with Paranormal Activity: The Marked Ones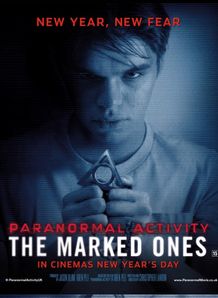 Paranormal Activity: The Marked Ones (cert 15. tbc) is an extension from the Paranormal franchise. To celebrate its arrival to UK cinemas on January 1, we're giving you the chance to win an amazing GoPro Hero3+ HD camera, as used in the production of the film!

The new found footage film is based on a Latino family and is set in a poor, rundown neighborhood in Oxnard, California and follows high school best friends Jesse and Hector who begin to notice suspicious activity by Jesse's neighbor, Anna. The duo witnesses a number of unsettling acts, culminating in Jesse being 'bitten', which produces a mark indicating demonic possession. As Jesse transforms, Hector and Jesse's family race to find a way to save him from his fate.

CHECK OUT THE TRAILER HERE:


The GoPro Hero3+ - black edition is the most advanced GoPro camera yet and features video resolutions of up to 4K, 12MP photos up to 30 frames per second, built-in Wi-Fi, SuperView™ and Auto Low Light modes.

Find out more at: www.paranormalmovie.co.uk © 2014 PARAMOUNT PICTURES. ALL RIGHTS RESERVED.
CLOSING DATE: Friday 17th January 2014
Enter Competition
Latest Competitions