Signed Joe Hart shirt to be won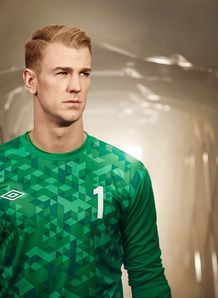 Sky Sports have teamed up with Head & Shoulders to offer fans the chance to win a signed Joe Hart shirt.

Football matches get every heart-racing as players and fans alike need to stand up and face the big moment - win or lose.

Saving a match winning penalty, giving the presentation of your career, or taking part in a challenge with friends; these are all examples of what we at Head & Shoulders call a #HartRateMoment

And it's in these crucial moments that we all need to summon self-belief and have the confidence to just go for it - no matter what.

Nearly all those surveyed by Head & Shoulders claimed the pinnacle heart racing match moment - a penalty shoot out - is comparable to a parachute jump (82%), with most saying they have to leave the room (56%)! And if the nation thinks watching is stressful, spare a thought for Head & Shoulders Ambassador and international goalkeeper, Joe Hart.

WATCH OUR VIDEO for an insight into how Joe is really preparing for his ultimate #HartRateMoment....

Then, simply select the length of the average reaction time to a penalty kick from the following options for your chance to win a signed Joe Hart shirt!




CLOSING DATE: Sunday 20th July 2014
Enter Competition
Latest Competitions