Win the New Cribs Album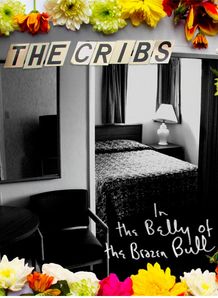 Lifted from the forthcoming album is new single 'Come On, Be A No-One' which is already proven to be a new highlight in the band's ever expansive live set and sees The Cribs having reverted back to trio status in confident form. The single is flying high across radio playlists and belting out across sport too, so you're probably well versed in shouting the chorus by now. Watch the video here: www.thecribs.com

Having whetted your appetite with the video, now enter our competition to win the band's fifth album 'In The Belly Of The Brazen Bull', which is released on May 7th 2012. The recording of the album saw time split recording both here in the UK at London's Abbey Road, Chicago - at Steve Albini's EAR studio and in the main at Dave Fridmann's upstate New York's Tarbox Road studio which is where 'Come On, Be a No-One' was born.
CLOSING DATE: Monday 07th May 2012
Enter Competition
Latest Competitions