Win a Copy of Wayne Rooney's New Book "My Decade in the Premier League"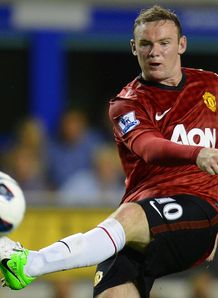 We have twenty copies of My Decade in the Premier League by Wayne Rooney to give away.

In this new publication Wayne Rooney gives his account of life as a Premier League footballer and gives a real insight as to whats it's like to be part of one of the biggest football clubs in the world, days on the training pitch, the dressing room, the manager and performing in front of a 75,000 strong crowd.

Wayne started his career as an excitable 16 year old at Everton and has gone on to lift the Champions League trophy with Manchester United. At the age of 26 how much more can he win?


CLOSING DATE: Friday 14th September 2012
Enter Competition
Latest Competitions