Win Copies of Olly Murs New Album 'Right Place Right Time'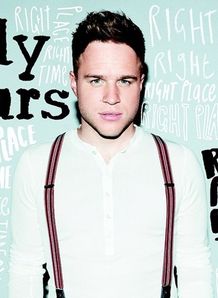 Olly Murs will release his third studio album 'Right Place Right Time' on November 26 through Epic/Syco. The first single to be taken from the album, 'Troublemaker' featuring Flo Rida, will be released on November 18. We are offering you the chance to win digital copies of the album!

'Right Place Right Time' is set to cement Olly's status as one of the UK's most successful pop stars. In just two years, Olly has released two albums, the most recent reaching triple-platinum status in the UK - these albums have produced three #1 singles. He has totalled over 2 million sales worldwide! This year Olly also sold out a headline arena tour in the UK - an experience no doubt to be repeated when he tours again in early 2013.

Olly said: "Right Place Right Time as a title sums up my career to this point. I've worked hard in everything I've done, doing what's felt right, and everything has fit into place. It sums up the sentiment for this whole album."

Olly has been busy in writing sessions for the album since March, in the UK and USA, and has co-written the album, collaborating with the likes of Steve Robson, Claude Kelly, Wayne Hector, TMS and Andrew Frampton. Olly has also written three songs with his friend, singer/songwriter and fellow Essex boy, Ed Drewett (I'm Glad You Came and All Time Low, The Wanted).
CLOSING DATE: Monday 19th November 2012
Enter Competition
Latest Competitions