Win with Madness This Christmas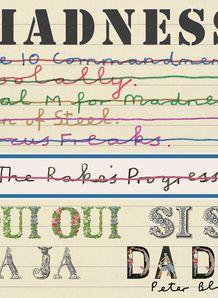 Ska-pop legends Madness have announced the second single to be released from their top 10 album 'Oui, Oui, Si, Si, Ja, Ja, Da, Da', will be 'Never Knew Your Name' on January 14th. Telling the bittersweet story of a romance that might have been, 'Never Knew Your Name' showcases how Madness do melancholia best. The release follows the success of the band's 10th studio album, which was met with critical acclaim while shooting up the charts.

We have copies of the album up for grabs! The album of all brand new material sees the band team up with a number of new producers, the first time in their illustrious career they have decided to do so, to create an album of incredible pop songs. The band are also delighted to announce that the artwork for the album has been designed by the legendary British Artist Sir Peter Blake.

It has been an incredibly busy summer for the band; playing on the roof of Buckingham Palace, a number of high profile festivals and to millions of people at the London 2012 Olympic Closing Ceremony.
CLOSING DATE: Monday 07th January 2013
Enter Competition
Latest Competitions