Win a Samsung Galaxy Tab 2 with Direct Line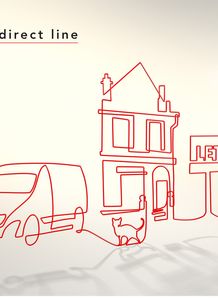 January always proves to be a shock to the system. We've just had a great festive break, with loads of free time to see the family, relax, eat all we can manage, and spend time with close friends. It all makes the inevitable slog back to work all the harder to bear, with seemingly no time to do any of the enjoyable things in life.

No one wants to spend an age shopping around for things like insurance. That's why Direct Line are rewarding new and existing customers with 10% off each additional new product you take out. That way you can save a heap of time and money on shopping for insurance and concentrate on the enjoyable things in life, like hanging out with friends.

To find out more about Direct Line's fantastic 'Together' offer and rewards programme visit www.directline.com or www.facebook.com/DirectLineUK Direct Line are giving you the chance to keep in touch on the go with family and friends in 2013 with a Samsung Galaxy Tab 2.
CLOSING DATE: Tuesday 29th January 2013
Enter Competition
Latest Competitions