Win Delphic's Brand New Album 'Collections'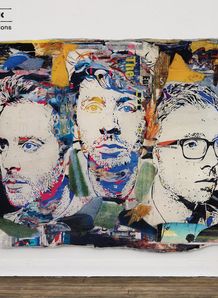 Delphic's brand new album, entitled 'Collections' will be available from January 28th 2013 and we have copies up for grabs! Coming in the wake of teaser track ''Good Life'' being chosen as one of the five official Olympic tracks for London 2012, Delphic have taken the last 18 months to complete work on the follow up to their critically acclaimed 2009 album Acolyte.

Recording for 'Collections' took the band to two very disparate locations, beginning work with Tim Goldsworthy at his Unit 3 studio space in Bristol where Massive Attack recorded their seminal albums Blue Lines and Protection, and then onto Ben Allen's converted shipping container in the cabbagetown district of Atlanta, Georgia, the resulting work mirrors these differing environments and is unquestionably a quantum leap forward from their debut.

However the wait was more than worth it, new tracks Memeo, and forthcoming single Baiya perfectly representing the delicate balance of euphoria and despair, against a musical backdrop that owes as much to the very best of modern day pop to the more underground hip hop and electronica elements the band take inspiration from.

The band recently caught up with skysports.com to talk all things football.
CLOSING DATE: Monday 04th February 2013
Enter Competition
Latest Competitions