Win Eminem's New Album, MMLP2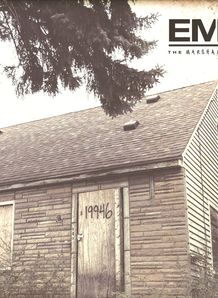 Check out Eminem's long-awaited return with his blistering new single Berzerk here at Shoot Matchday and enter our competition below to win the new album in November!

The new single, produced by Rick Rubin is taken from Eminem's forthcoming album MMLP2 which is due for release on November 4th. The album has been executive-produced by Dr Dre and Rick Rubin. MMLP2 will also include the song Survival which is featured on Call Of Duty:Ghosts.

Eminem recently finished a series of headline shows around the UK. This included performing at Slane Castle in Ireland and a massive show in front of a 90,000 strong crowd at the Reading and Leeds festival.

Berzerk, which has already topped iTunes charts around the world and his return looks set to be bigger than ever!
CLOSING DATE: Tuesday 29th October 2013
Enter Competition
Latest Competitions