World Twenty20: Kumar Sangakkara to retire from T20s after Bangladesh event
Kumar Sangakkara will retire from international Twenty20 cricket after the World Twenty20 in Bangladesh.
Last Updated: 17/03/14 6:39am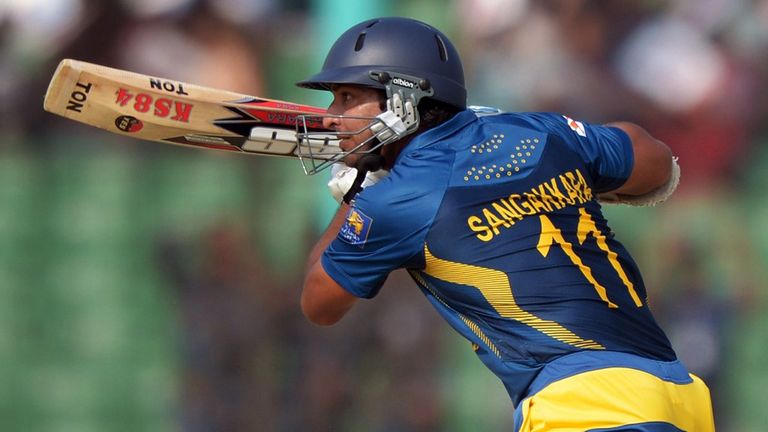 The 36-year-old has played 50 matches in Sri Lanka colours in the shortest format of the game, scoring 1,311 runs at an average of 32.77 with a strike rate of 120.
Sangakkara captained Sri Lanka to the final of the 2009 tournament, when they were beaten by Pakistan at Lord's, and he was integral in their run to the 2012 final when the West Indies came out on top.
"Definitely, without a doubt, this is my last World Twenty20. I won't be playing any T20 internationals after this," he told Sunday Island.
"It's sad, but that's the truth. It's not the end of my T20 career, though. I would like to play franchise-based T20s. Once your World Cup prospects are over, you should give the next crop of players an opportunity. It's a natural progression.
"Improving is the whole purpose of playing. When you reach a goal you lift that goal and try to achieve something new.
"Whether you are young or older, the motivation has to be there. The day that motivation goes and you are just trying to hold on to your place in the side, that's the time that you have to decide that the time is right to go.
"When you play for a team, the main thing is to win. If you can do it there is a huge feeling of satisfaction. Those are the things that really motivate me."