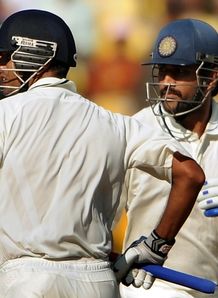 Related links
Teams
Also see
The decision review system will not be used during this summer's four-Test series between England and India.
The Indians are know to be staunch opponents of the system and have voted against its use during the series.
Constitutionally, both boards in bi-lateral series must agree to the use of DRS - under present arrangements - and the Board of Control for Cricket in India have notified the ECB of their unwillingness to agree to it this summer.
The ECB spokesman confirmed that to be the case, and that there will therefore be no DRS, but declined to comment further.
The opening match at Lord's starting on July 21 is set to be a showpiece occasion, being scheduled as the 2,000th Test in cricket history and the 100th between England and India.
Sky Bet Odds:
Click Here for Your Free Bet