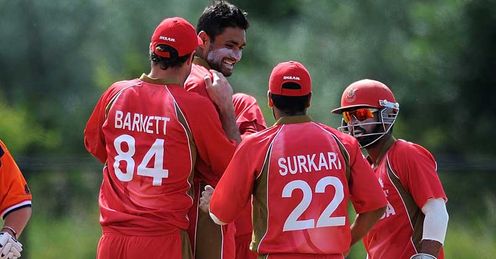 Canada squad
Ashish Bagai (capt)
Rizwan Cheema
Harvir Baidwan
Nitish Kumar
Hiral Patel
Tyson Gordon
Henry Osinde
John Davison
Ruvindu Gunasekera
Parth Desai
Karl Whatham
Khurram Chohan
Jimmy Hansra
Zubin Surkari
Balaji Rao
Overview
Life has not been easy for Canada since they clinched their place at the World Cup by finishing runners up to Ireland at the qualification event in South Africa two years ago.
A difficult 2010 saw them struggle for form and their hopes of causing a surprise or two at this year's tournament were not helped by issues over squad selection.
The decision to leave out experienced duo Geoff Barnett and Ian Billicliff was a shock, particularly to John Davison who then decided to quit himself. However he was later convinced to change his mind, meaning he will play at a third World Cup.
Their squad then nearly had to be changed due to visas issues before Pakistan-born trio Rizwan Cheema, Umar Bhatti and Khurram Chohan received clearance in time.
Strengths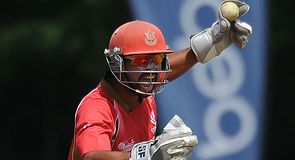 The decision to go with such a young, inexperienced squad - seven of the 15 players chosen have come through Canada's youth ranks - means they are something of an unknown quantity.
However they will at least be prepared to play on the sub-continent - they had a 10-day training camp in Dubai to acclimatise having recently featured in the Caribbean Twenty20.
Davison is undoubtedly the star name in their batting line-up, while skipper Ashish Bagai is also playing in his third World Cup; their experience could be crucial.
The low, slow nature of the pitches should at least mean their top order isn't blown away, while the Asian influence in their party means there are a plethora of slow bowlers for the captain to call upon.
Weaknesses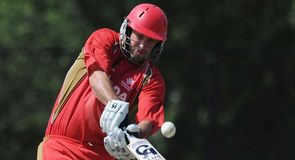 Where to start - leaving out batting duo Barnett and Billicliff, who had played a crucial part in the qualification process, is a gamble that nearly cost them the services of Davison.
Going with the youngsters is a brave policy but they simply couldn't afford to be without Davison, though at 40 it is asking a lot of him to repeat his 2003 heroics.
Although Chohan, who has taken 22 ODI wickets in 15 games, and fellow seamer Tyson Gordon will run in hard, they are not going to scare their Group A rivals.
Zimbabwe and Kenya look like their best chances of pulling off wins, but a quarter-final berth looks way out of their reach still, particularly as they have struggled so badly for form during the last 12 months.
Six-hitter - John Davison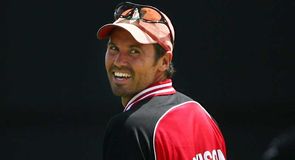 Born in British Colombia but raised Down Under, Davison is a destructive batsman who shot to fame when he hit the fastest ever World Cup hundred against West Indies eight years ago.
Last time out he managed a whirlwind half-century against New Zealand to show that knock was no flash in the pan. He is the one class act in the Canada squad.
Strike bowler - Khurram Chohan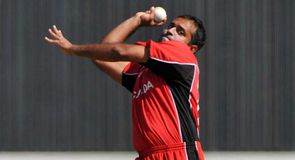 Canada have benefited from Chohan's services ever since he decided to emigrate after playing domestic cricket in Pakistan.
Far from rapid, particularly now he is 30, the right-armer became the spearhead of the attack when he took 15 wickets in the qualification tournament on South African soil with some clever swing bowling.
Look out for...Hiral Patel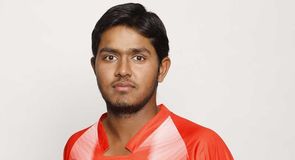 A batsman of real promise who is best at the top of the order, Ahmedabad,-born Patel is the great hope for the future of Canadian cricket.
The 19-year-old marked himself out as a rising star when he made an unbeaten 88 off just 61 deliveries against Ireland in February of last year.
His one-day debut had come the previous year against Kenya, although he initially struggled to find a role in the team as he was constantly moved up and down the order.
A return to his favoured opening position saw him strike better form at the World Cricket League Division One tournament in Netherlands in 2010, while he can also send down some useful left-arm off-spin.