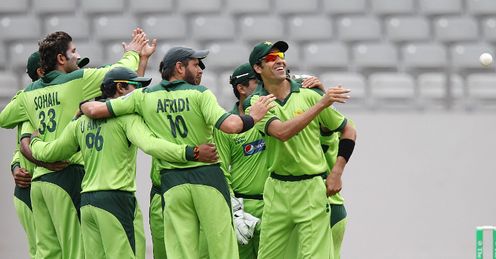 Pakistan squad
Shahid Afridi (capt)
Misbah-ul-Haq
Mohammad Hafeez
Kamran Akmal
Younis Khan
Asad Shafiq
Umar Akmal
Abdul Razzaq
Abdur Rehman
Saeed Ajmal
Shoaib Akhtar
Umar Gul
Wahab Riaz
Ahmed Shahzad
Junaid Khan
Overview
Pakistan will be hoping the World Cup provides a turning point after a troubled few years.
They were stripped of their co-hosting rights in the wake of an attack by gun-toting terrorists on Sri Lanka's team bus in Lahore in March 2009.
And, with no international cricket having since taken place in the country, the national team has lurched from one crisis to the next.
There has been a complete breakdown of discipline, best highlighted by a disastrous 2009-10 tour of Australia that led to life bans for infighting - since rescinded - for veterans Younus Khan and Mohammad Yousuf.
Worse followed on last year's visit to England when Test captain Salman Butt and bowlers Mohammad Amir and Mohammad Asif were accused of spot-fixing. All three are now serving long bans after being found guilty of corruption by the International Cricket Council.
The captaincy has been a hot potato - Shoaib Malik, Yousuf, Younus, Shahid Afridi, Butt and Misbah-ul-Haq all having a go at some stage since Inzamam-ul-Haq's retirement.
The Pakistan Cricket Board, a dysfunctional organisation, managed to name their 15-man World Cup squad on time but initially declined to identify who will skipper the side - before confirming more than a fortnight later that Afridi was in charge.
Strengths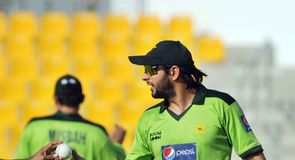 Even without Amir and Asif, Pakistan's squad contains an impressive array of bowlers.
Seamers Umar Gul, Shoaib Akhtar and Wahab Riaz offer a potent and varied mix, supplemented by spin duo Saeed Ajmal and Abdur Rehman.
In addition, the presence of all-rounder Abdul Razzaq - who takes the new ball - and part-time spinners Afridi and Mohammad Hafeez means Pakistan have all bases covered.
Weaknesses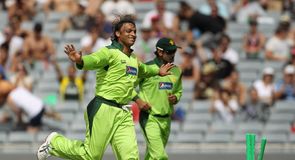 The chronic lack of leadership and unity within Pakistan cricket is not just feature on the field but stretches all the way to the top of the board.
The captaincy merry-go-round, in the limited-overs formats at least, seems to have stopped on Afridi for the time being.
Afridi, an instinctive cricketer given to emotional outbursts, is more popular among the ranks than some of his predecessors - although that is not saying much.
An ongoing issue is the lack of a settled opening pair, a problem that dates back at least a decade.
Pakistan's fielding is a reflection of the team in general - inspired one day, embarrassing the next. The one constant is wicketkeeper Kamran Akmal's glovework, which always leaves a lot to be desired.
Six-hitter - Abdul Razzaq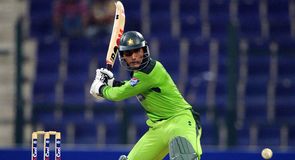 Razzaq, a veteran of the team that lost to Australia in the 1999 World Cup final, will once again be looking to light up the big stage with some batting fireworks.
Few, if any, players have demolised the bowling in the final 10 overs of an innings with the same frequency since Razzaq's debut a decade-and-a-half ago.
The 31-year-old likes to clear his front leg out of the way and dispatch full deliveries back over the bowler's head, while anything shorter gets launched over midwicket.
He has hit 124 sixes during his ODI career so far, a number that is sure to grow over the coming six weeks.
Strike bowler - Umar Gul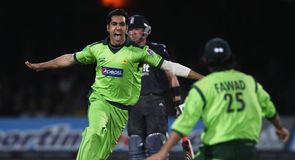 Despite an impressive record in all three formats, Gul has often flown under the radar somewhat, appearing happy to let others hog the limelight in a squad not short of primma donnas.
Just below of express pace, the 26-year-old nevertheless possesses a slippery bouncer with little discernable change in his upright bowling action.
The delivery that has made him famous, however, is the yorker, which he is able to summon up seemingly at will - making him the ideal man for the 'death' overs.
Injury problems, in particular several stress fractures in his back, have restricted Gul to just 78 ODIs since his debut in 2003.
Look out for...Ahmed Shehzad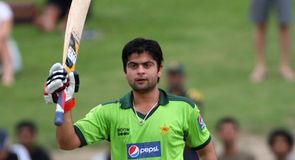 Shehzad is one of the few young batsmen to have emerged from Pakistan in recent times.
At just 19, the burly right-hander is the latest to be given the chance to solve his country's problems at the top of the order.
The initial signs have been good, Shehzad boasts an average of 36.75 in nine ODIs, including a match-winning maiden century against New Zealand just prior to the start of the World Cup.