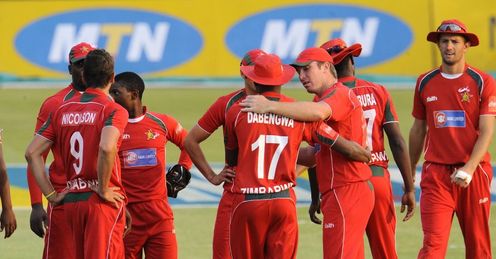 Zimbabwe squad
Elton Chigumbura (capt)
Regis Chakabva
Charles Coventry
Graeme Cremer
Terry Duffin
Craig Ervine
Gregory Lamb
Shingirai Masakadza
Christopher Mpofu
Raymond Price
Edward Rainsford
Tatenda Taibu
Brendan Taylor
Prosper Utseya
Sean Williams
Overview
After years of mismanagement which saw the exodus of their best players, Zimbabwe are finally undergoing something of a resurgence. A revamp of the domestic structure over the past two years has given a young base of players the opportunity to improve their game, and slowly but surely it's showing at international level.
Players such as Brendan Taylor, Prosper Utseya and Elton Chigumbura have stuck around through thick and thin and now boast considerable one-day international experience, and under the guidance of coach Alan Butcher they're beginning to fulfil their potential.
The addition of Sean Ervine for the World Cup would have added genuine quality and a professional edge to the squad, but sadly it was not to be as Ervine backtracked on his decision to leave Hampshire just two weeks after he was named in Zimbabwe's 15.
Zimbabwe are therefore unlikely to spring the sort of surprise which saw them progress to the Super Six stage of the 1999 World Cup. The hope will be that they can beat Canada, Kenya and an out-of-form New Zealand side, which could be enough to see them into the quarters if other results go their way.
Strengths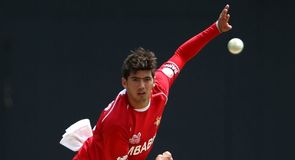 Their spinning stocks are impressive, with Ray Price and former captain Utseya both stifling, orthodox bowlers and Graeme Cremer and Greg Lamb capable of more attacking styles.
Even part-time wicketkeeper and opening batsman Taylor has shown the ability to fill in with some cheap overs of offspin, which gives captain Chigumbura plenty of options on sub-continent wickets.
With experience in the fast bowling department a little thin, the spin-friendly tracks in India and Sri Lanka could not be a better place for Zimbabwe to try and upset a few big names.
Meanwhile, some excellent fielding performances on a tour of Bangladesh late last year suggested that they've jacked up their skills in a discipline of the game that has traditionally been one of their strengths.
Weaknesses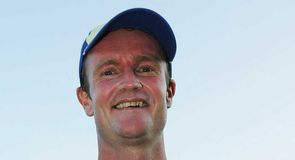 While the conditions should suit the bowlers at their disposal, the dichotomy is that the batsmen have often struggled against spinners on slow wickets.
The tour of Bangladesh was a case in point with just two batsmen passing fifty in the four matches played, as time and again frustration at slow scoring resulted in wickets being thrown away.
Batting coach Grant Flower has admitted they need to toughen up to compete at international level, and will have worked on ways for them to rotate the strike more effectively against the slow bowlers in order to release pressure.
Another area of concern is the second opening position. While Taylor has been in excellent form at the top of the order over the past 12 months, the demise and ejection of Hamilton Masakadza means there is no natural partner for him.
Six-hitter - Elton Chigumbura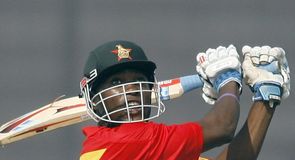 His form has dipped since taking over the captaincy early last year, but Chigumbura's ability to clear the ropes will be crucial to Zimbabwe scoring quick runs in the closing stages of the innings.
Tall and well built, his clean hitting saw him snapped up by Northamptonshire for the Friends Provident Twenty20 last season, during which he averaged 31 and cleared the ropes eight times.
His six tally in one-day cricket is even more impressive - he's hit 73 in 122 ODIs, and yet he's still only 24 years old.
Strike bowler - Chris Mpofu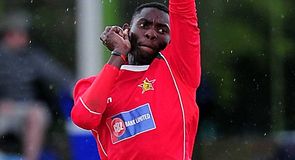 Although Zimbabwe's bowling plans will largely revolve around their spinners, Mpofu's height will make him a tricky customer at the beginning of the innings, particularly when there's some variable bounce in the pitch.
A lanky fast bowler, the 25-year-old has gradually improved his consistency over the past year having struggled with accuracy in the early stages of his international career.
He's also gained a yard of pace under the watchful eye of former Zimbabwe skipper Heath Streak, and should arrive in India full of confidence after a five-wicket haul in his final domestic match back in Zimbabwe.
Look out for...Craig Ervine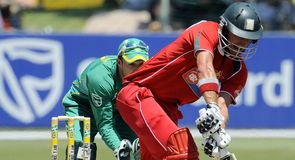 The younger brother of World Cup deserter Sean, Craig's progress has been slow but steady to the extent that he made his international debut at the relatively late age (by Zimbabwean standards) of 24.
He made an immediate impression, hitting an unbeaten 67 as Zimbabwe chased down India's 285 in Bulawayo last May.
Although that remains his only half-century thus far, his temperament and technique have continually impressed and he has gradually made the number five position his own in a middle order containing few stable performers.
Most importantly, the left-hander has proven himself to be a good player of spin, and his influence will be crucial to Zimbabwe's success in India and Sri Lanka.