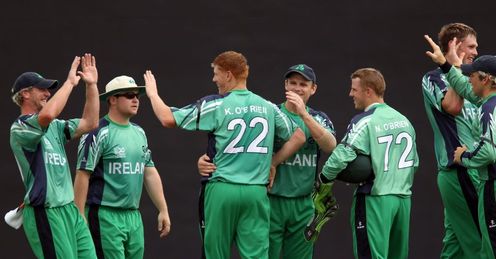 Ireland squad
William Porterfield (capt)
Andre Botha
Alex Cusack
George Dockrell
Trent Johnston
Nigel Jones
Ed Joyce
John Mooney
Kevin O'Brien
Niall O'Brien
Boyd Rankin
Paul Stirling
Albert van der Merwe
Andrew White
Gary Wilson
Overview
One of the success stories of the last World Cup after eliminating Pakistan to reach the Super Eight stage and then beating Bangladesh to earn full ODI status, Ireland have retained the core of that squad.
And with the likes of William Porterfield, the O'Briens and Boyd Rankin having an extra four years' experience under their belts this appears a stronger group than the one that travelled to the Caribbean more in hope than expectation in 2007.
Porterfield now leads the side, although their inspirational leader from the last World Cup, all-rounder Trent Johnston, remains a key part of the side.
The loss of Eoin Morgan to England was tough on Ireland but inevitable, and the disappointment is offset by the return to the Irish ranks of Ed Joyce to add experience and genuine class to a strong-looking batting line-up
While the extended first-round stage this time around makes matching their feat of reaching the last-eight a long shot, they will be confident of at least besting the Netherlands and perhaps causing another upset somewhere along the way.
Strengths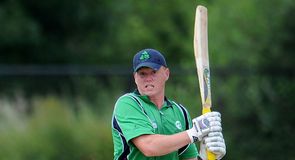 On batsman-friendly surfaces, runs shouldn't be a problem for a side with comfortably the strongest batting unit outside the Test ranks.
Porterfield, Joyce, Paul Stirling, Kevin and Niall O'Brien, Johnston and Gary Wilson are all capable of taking on the best and should at the very least keep the team competitive.
Kevin O'Brien and Porterfield have over 1000 ODI runs each, while Niall O'Brien and 20-year-old prodigy Stirling - who has followed the successful Joyce-Morgan path to Middlesex - should both reach that landmark during this tournament.
The fielding should stand up with a number of players in their prime.
Weaknesses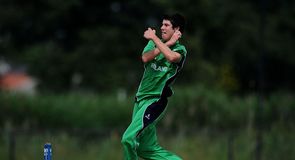 Unlike the batting, the bowling looks short at the highest level. Much will rest on Rankin in unhelpful conditions, and he has had his injury problems, and the all-rounders like Kevin O'Brien and Johnston.
While there is plenty of experience in the squad, like all the non-Test nations they get only limited opportunities against the very best which makes things tough.
Another possible problem for Ireland could be the added pressure of expectation after their heroics of four years ago. They will be all too aware that their cricketing profile was given a big boost during the last World Cup and won't want to take a backward step now.
Six-hitter - Paul Stirling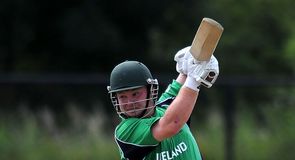 Made his debut at just 18 years old and was inevitably saddled with the 'new Eoin Morgan' tag - which a move to Middlesex did little to halt. Stirling is a different kind of batsman, burly and powerful, but does, like Morgan, strike a clean ball.
Still just 20 years old, he has cleared the ropes 20 times in just 23 ODIs on his way to an average of over 40 at a strike-rate close to 90. The low, slow pitches in the sub-continent could be to this strong hitter's liking.
Strike bowler - Boyd Rankin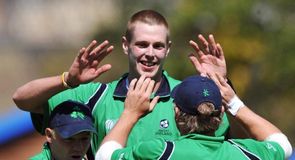 There's no missing Big Boyd Rankin, a broad-shouldered 6' 7" fast bowler who is, with Dirk Nannes no longer donning Dutch orange, the most threatening in the Associate ranks.
He has struggled in the last six months with a stress fracture of the foot but is confident of being fully fit for his second World Cup after his success four years ago. With his ODI wickets coming at better than 25 and an economy rate below five, he provides a cutting edge Ireland cannot replicate in his absence.
Look out for...Ed Joyce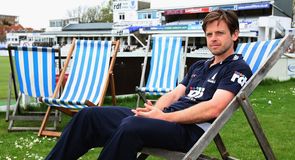 After being granted permission to return to Ireland's ranks after representing England at the last World Cup, Joyce brings a real touch of class to the batting line-up.
An elegant left-hander with all the shots, there's a sense that England might not have got the best out of his talent. He has an ODI century against Australia on his record and made two half-centuries in the first stage of the last World Cup as an opening batsman for England.
A move to Sussex from Middlesex has revitalised his career in English domestic cricket, where he has become one of the most dangerous one-day batsmen on the circuit.
Having lined up for England against Ireland and Eoin Morgan four years ago, it will be fascinating to see roles reversed this time around.