Raina pleased to avoid Gayle
Suresh Raina believes India's hopes of Caribbean success have been boosted by the absence of Chris Gayle.
Last Updated: 04/06/11 1:53pm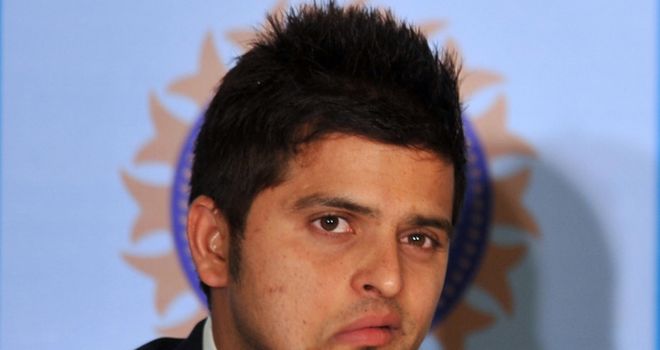 India captain Suresh Raina believes his side's hopes of starting their Caribbean tour in style have been boosted by the absence of Chris Gayle.
The tourists open their six-week visit when they face West Indies in a Twenty20 match in Trinidad.
Opening batsman Gayle, who finished as the highest run-scorer in the Indian Premier League, has been left out of the squad following a bitter dispute with the West Indian Cricket Board.
He was overlooked by selectors as the stand-off between the two parties continues after comments made by the former captain in a controversial radio interview.
And Raina thinks the bitter dispute plays into the hands of his team.
Relieved
When asked about the effect of Gayle's absence on India's chances, the skipper said: "To be honest I'm a bit relieved at the moment."
Gayle's absence has overshadowed West Indies' preparations for the series but coach Ottis Gibson insists his team is ready for the upcoming matches.
He said: "There is a lot being said. But I have left the board to deal with it, and have tried to focus on cricket.
"I have been doing that since the Gayle issue started."
West Indies captain Darren Sammy added he felt too much had been made of Gayle's absence and insisted his side had already shown they were competitive without him.