Amir denies flouting ban
Mohammad Amir has admitted to playing for a village side in Surrey but claims he was told the match would not violate his ban.
Last Updated: 08/06/11 2:37pm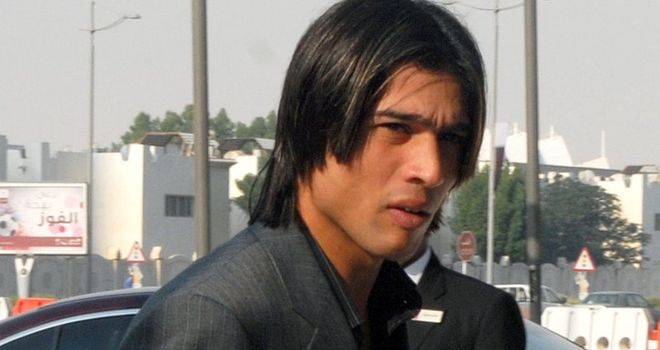 Mohammad Amir has admitted to playing for a village side in Surrey but claims that he did not believe the contest was in violation of his worldwide ban.
The International Cricket Council have launched an investigation after it emerged the Pakistan paceman played for Addington 1743 on Saturday.
Amir is currently serving a five-year ban following a spot-fixing scandal that saw him found guilty of deliberately bowling no balls against England last year.
The 19-year-old did not deny that he played for Addington but maintained that he was told the match was a friendly and not an official league meeting.
"I was informed by club representatives before the game that it was a friendly match, being played on a privately-owned cricket ground," Amir told PakPassion.net.
Friendly
"I asked the club representatives if the match fell under the jurisdiction of the ECB and they informed me that the match did not.
"I spoke to several club representatives about the issue and they all told me that it was a friendly match and therefore would not contravene my ban from the ICC. I was informed that I was fine to play."
The ICC ban states Amir cannot take part in any cricket-related activity but the bowler insists he was under the impression he would be allowed to play.
He added: "I would not be stupid enough to knowingly play in a match that I knew would contravene my ban. Wherever I am going to play cricket, the world will know about it.
"I would not be stupid enough to play in a match where I knew that I would be taking a risk."
Statistics from the match show that he took 4-9 in seven overs and hit 60 runs with the bat as Addington claimed an 81-run victory.
Legal case
Amir's lawyer, Gareth Pierce, told Sky that the player was only in England in order to work with his legal team ahead of a court case relating to the spot-fixing scandal.
"Last Saturday he was given the chance of joining in part of a game with a village cricket team as a way of keeping in practice," she said.
"He was assured by the team that they had asked their league if he was permitted to play with them and had been told that he was.
"He did not stay for the whole match. He has been at all times anxious not to violate his ban. He has seen today's news reports with alarm. He is making contact directly through his lawyers with the ICC."
The match is likely to come under the jurisdiction of the England and Wales Cricket Board, who say they have been notified and are also investigating the matter in conjunction with the ICC.