Ireland leave out Marshall
Ireland have decided not to pick Hamish Marshall in their squad for the Tri-Series against Sri Lanka and Scotland.
Last Updated: 17/06/11 5:38pm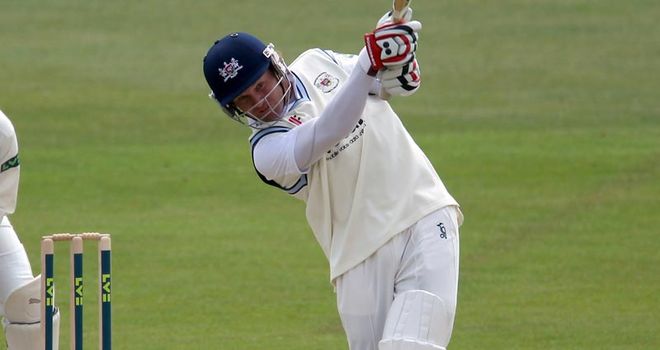 Ireland have opted not to pick former New Zealand batsman Hamish Marshall in their squad for the upcoming Tri-Series against Sri Lanka and Scotland.
Marshall is now eiligible to play for Ireland after making the last of his 66 one-day international appearances for the Black Caps four years ago.
But, while Cricket Ireland are keen to select the 32-year-old, his inclusion would result in compensation having to be paid to Gloucestershire.
Marshall's 'free agent' status affords the English county payments from the England and Wales Cricket Board but they would stop once he appears for Ireland.
"Although Hamish has declared for Ireland, he has at the same time become technically qualified for England," Cricket Ireland chief executive Warren Deutrom said.
"Irrespective of his international playing preference, his nominal England qualification releases significant payment to Gloucestershire from the ECB and playing for Ireland in the upcoming matches would jeopardise these payments, which would be unreasonable on Gloucestershire within a budgetary cycle.
Under review
"Since Cricket Ireland, for a similar budgetary reason, is unable to compensate Gloucestershire for their financial loss, Hamish's ability to play for Ireland in the short-term will remain under review.
"We shall remain in consultation with Hamish, Gloucestershire CCC and the ECB over the coming weeks to determine how best to resolve the matter."
While Marshall misses out this time around, Ireland have selected 12 of the 15 players who were involved in the World Cup earlier this year.
Sussex batsman Ed Joyce has been left out due to personal reasons while spinner Albert van der Merwe is still recovering from an elbow injury he suffered in training during the 2-0 series defeat to Pakistan.
Young spinner George Dockrell does return, though, but wicketkeeper-batsman Niall O'Brien will miss the second game against Scotland on July 12 to return to county duties with Northamptonshire.
Ireland squad: William Porterfield (capt), Alex Cusack, George Dockrell, Trent Johnston, Nigel Jones, John Mooney, Graeme McCarter, Kevin O'Brien, Niall O'Brien, Andrew Poynter, Boyd Rankin, Paul Stirling, Andrew White, Gary Wilson.