Three-month ban for Tharanga
Upul Tharanga has been banned for three months by the ICC after testing positive for a banned substance.
Last Updated: 24/06/11 5:06pm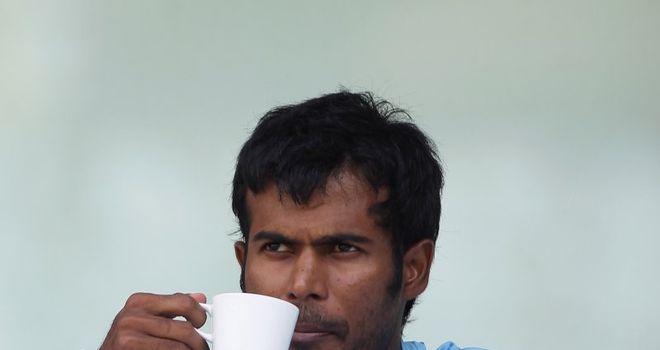 Sri Lanka batsman Upul Tharanga has been banned for three months by the International Cricket Council after testing positive for a banned substance during the World Cup.
Tharanga pleaded guilty after claiming he had ingested the banned substance in a herbal remedy.
An ICC disciplinary panel accepted the opening batsman had not intended to take the drug as a performance-enhancer, but a statement from the sport's world governing body confirmed the 26-year-old had been handed a three-month ban, back-dated from May.
"The tribunal accepted that Tharanga had ingested the 'Specified Substances' when drinking a herbal remedy given to him to ease discomfort caused by a long-standing shoulder injury," an ICC statement read.
Responsibility
"It also found that Tharanga had no intention to enhance his sporting performance or to mask the use of another performance enhancing substance, but that he had failed to satisfy the high levels of personal responsibility implicit upon him as an international cricketer subject to anti-doping rules.
"Tharanga pleaded guilty to the offence at an early stage in the proceedings."
Tharanga will be available again from the day before Sri Lanka's home one-day international series against Australia. He will miss the current tour of the United Kingdom as well as the two Twenty20s which open Australia's tour.
The opener's positive test was produced after Sri Lanka's World Cup semi-final win over New Zealand, the match after his unbeaten century sent England crashing out of the tournament with a 10-wicket defeat.
"I apologise to the fans and followers of Sri Lanka cricket for inadvertently committing an offence," said Tharanga, who has the right to appeal in the next 21 days.
"I hope my fellow sportsmen will learn from my experience and be more vigilant when taking medical treatment, so that their careers do not suffer in the way that mine has."
Tharanga had not been selected for the current series with England due to the charge.