Katich downbeat over recall
Simon Katich thinks it unlikely that recent changes to Australia's selection process will bring a recall.
Last Updated: 15/09/11 9:26am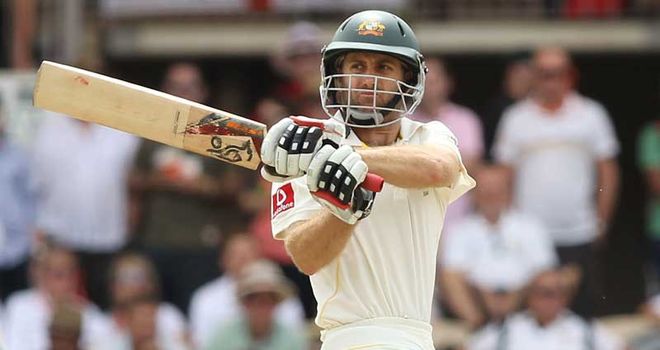 Former Australia opener Simon Katich thinks it unlikely that recent changes to the selection process will bring about an international recall.
Despite being one of Australia's leading batsmen over recent summers, the 36-year-old was surprisingly overlooked for a Cricket Australia contract for the upcoming season.
Katich was ignored as selectors opted instead to look to the future, with the likes of Philip Hughes, Usman Khawaja and Shaun Marsh seen as the next generation of Test batsmen.
Yet since the decision to axe him, the recent Argus review into cricket has recommended a restructuring of the selection panel.
While admitting that the review might not harm his chances of a recall, Katich said he was still not optimistic of making a swift return to the Test side.
"I haven't read too much into that to be honest because I've got to go out there and perform this season for NSW and that's all my focus is on at this point in time," said Katich, who has played 56 Test matches.
"Who's in charge I don't think is going to make too much difference to my situation."
Issues
Asked about the findings of the review, Katich said: "Everyone realised there was some issues that need to be addressed.
"It's good the report has finally come out and there's been some recommendations made for change.
"Everyone has been speaking about it for a long time and I guess now hopefully the right people will be in the right spots and things will look up for Australian cricket."
Katich admitted that it had been difficult not being involved in Australia's current Test series in Sri Lanka, but that he was fully focused on his domestic preparations with the NSW Blues.
They first contest the Champions League Twenty20 tournament, which gets under way in India next week.
The Blues, who won the inaugural tournament in 2009, have been put in a tough group with defending champions Chennai, South Africa's Cape Cobras, Mumbai as well as another team from qualifying.
While NSW will field a strong line-up with Shane Watson, Hughes and David Warner to join the side after the Sri Lankan tour, Brett Lee, Doug Bollinger and Brad Haddin will all play for their IPL sides.
Big losses
"They are big losses for us. The last time we were there, Brett and Doug played huge roles so they're going to be hard to replace," Katich said.
"But it gives young guys like Patrick Cummins and Mitchell Starc an opportunity to show what they can do on the world stage.
"You've got to start well in that tournament because there's not many opportunities to lose games and still get through to the semis.
"Every team that goes is strong on paper so we have to hit the ground running and start well in that first game."