Oram calls for consistency
All-rounder Jacob Oram has called for greater consistency from New Zealand as they prepare for their tour of Zimbabwe.
Last Updated: 14/10/11 11:09pm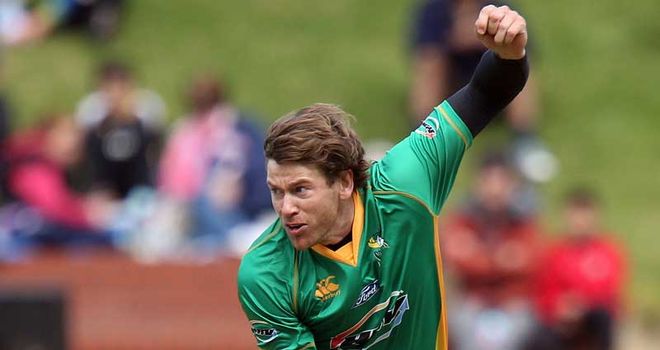 All-rounder Jacob Oram has called for greater consistency from New Zealand as they prepare for their tour of Zimbabwe.
The Black Caps have struggled for form in all forms of the game in recent months and Oram knows Zimbabwe must be treated with respect.
The African side continue their return to Test cricket by hosting the Black Caps in Bulawayo from November 1, but before then the two sides will contest two Twenty20 matches and three one-day internationals.
The series begins with Saturday's T20 clash in Harare and Oram told the New Zealand Herald: "I think the key to this tour is not getting complacent, not taking Zimbabwe lightly because if we are honest with ourselves, even though we had a very good World Cup, we are not the most consistent side.
Warrant
"We really have to start treating every match we play like it's a World Cup knockout game just so we can put performances on the board that warrant our talent level."
New Zealand will be without paceman Tim Southee for the whole tour as he is yet to overcome a knee injury, with national selection manager Kim Littlejohn explaining: "We are taking a long-term view with Tim's injury and have opted to extend his recovery period rather than rush him back too soon.
"He is expected to be fully fit and available for December's Test series against Australia."
But Oram, who had pondered retiring after last year's World Cup, will be part of the squad after being reinvigorated by John Wright's arrival as coach with a new support staff in tow.
"This new era is one of the reasons I wanted to keep playing," he said. "I had a good World Cup, my body felt good and there was no reason to stop.
"But another reason is that I see a lot of excitement in the current crop of players and also the changing of support staff.
Physical
"Deciding to keep going was more a mental thing than a physical thing but I have reset my targets and my new goal is next year's World Twenty20, which is only 11 months away. That's what I am working towards and where I want to peak again, and maybe that's the line in the sand for my career."
Zimbabwe are without Craig Ervine (shoulder) and Brian Vitori (shin), though the latter hopes to return for the one-off Test.
Keegan Meth is set to feature after recovering from the injuries suffered when he was hit in the mouth by a straight drive from Bangladesh's Nasir Hossain in August's fifth ODI.
Mountaineers leg-spinner Natsai Mushangwa has also been included in the squad.