Hussey focused on India
Australia batsman Michael Hussey has played down concerns over his form heading into the Test series with India.
Last Updated: 19/12/11 2:24pm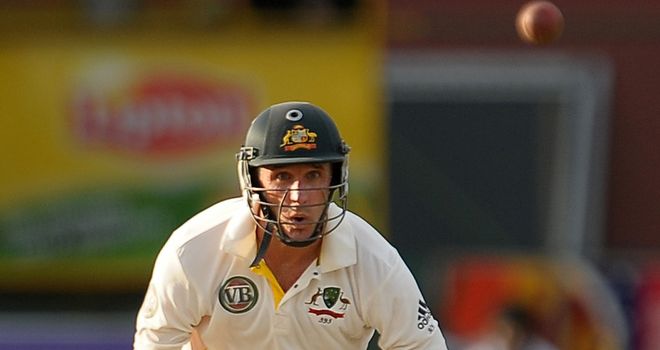 Australia batsman Michael Hussey is oblivious to any criticism from the media and insists he is in good form going into the Test series against India, starting on Boxing Day.
The 36-year-old has not passed 50 in his last seven innings and is under pressure to keep his place.
"I haven't really taken much notice of the external stuff at all to be honest," said Hussey.
"I haven't really read a newspaper, haven't really turned the TV on since we lost the Test match down in Hobart.
"I pretty much just tried to get away from it for a week, or for a few days anyway."
Going back to August and September, Hussey had a fantastic tour of Sri Lanka where he hit back-to-back hundreds and was out twice in the 90s and is confident he can emulate that sort of form against India.
"I still feel like I'm in a good frame of mind. I still feel like I'm hitting the ball well in the nets," added Hussey.
"But that's the way batting goes. You're going to get times when things go well for you and you've got to cash in, like what I was able to do over in Sri Lanka.
"And then there's going to be times when things don't quite go your way and unfortunately the last few innings that's what it's been like for me."