Hussey eyes top spot
Mike Hussey says Australia are determined to reclaim the number one Test ranking from England.
Last Updated: 29/01/12 9:54am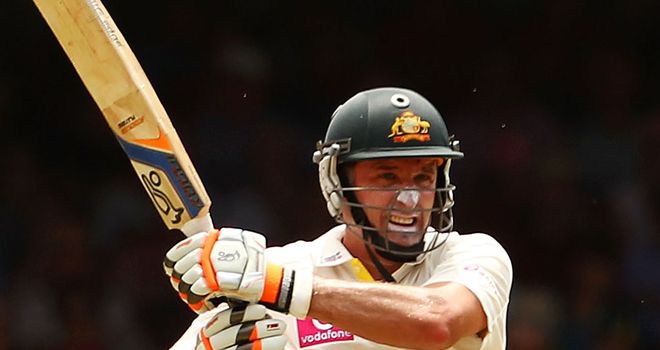 Mike Hussey has underlined Australia's determination to reclaim the number one Test ranking from England, revealing his side speak about it "every day".
Australia sit fourth in the official rankings after completing a 4-0 series whitewash over India in Adelaide this week.
It was a fourth consecutive series without defeat for Australia since Michael Clarke took over as skipper following their 3-1 Ashes humiliation 12 months ago.
At that stage Australia had slumped to fifth place but under Clarke, and new coach Mickey Arthur, they have hinted at a renaissance.
Young names such as James Pattinson, David Warner and Patrick Cummins have helped fuel Australia's improvement, with the 36-year-old Hussey revealing they were now fully focused on displacing England at the top.
Ambition
"There's no hiding our ambition in the wake of our 4-0 Test series win over India," Hussey said in his column in Perth newspaper The Sunday Times.
"We want to reclaim the world number one mantle from England. How often do we talk about it? Every day."
Despite that Hussey conceded Australia still had plenty of work to do if they were to bridge the gap to England.
That was exposed in three innings defeats in last year's Ashes, and with just 18 months until the sides next meet, Hussey knows the jury is still out on his side.
"This series has been a great stepping stone for us, but as captain Michael Clarke and coach Mickey Arthur drill into us every day - it's the beginning of a journey," he wrote.
"India was ranked the number two Test team in the world so it's been a noteworthy performance.
"But we know there's a huge improvement to be made if we're to conquer the old enemy next year in England."