Ryder takes break from cricket
New Zealand batsman Jesse Ryder will take a break from the game in the wake of a "deeply stressful and emotional" summer
Last Updated: 09/03/12 12:14am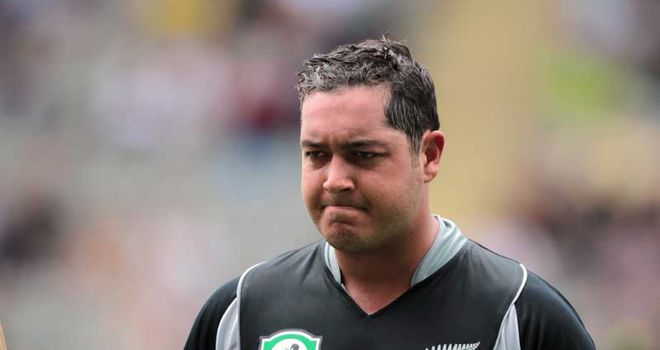 Jesse Ryder will take a break from the game in the wake of a "deeply stressful and emotional" summer, his manager has announced.
The New Zealand batsman trained with his domestic side Wellington all week ahead of their Plunket Shield clash with Northern Districts at the Basin Reserve on Friday but has now been made unavailable.
The decision was made in consultation with Ryder, his manager Aaron Klee, New Zealand Cricket Players Association boss Heath Mills and clinical psychologist Karen Nimmo.
Ryder broke New Zealand team protocol by drinking alcohol while being treated for hand and calf injuries after the second one-day international against South Africa at McLean Park last week.
As it was not a code-of-conduct breach, Ryder's New Zealand Cricket contract remained intact and his only punishment was being ruled out of selection for the third and final ODI.
It has been deemed in Ryder's best interests to resolve his personal issues and also step out of the public spotlight for the time being.
Criticism
Along with the publicity surrounding his night out in Napier, Ryder also came in for heavy criticism over his international comeback in the second Twenty20 against South Africa.
Although Ryder top-scored with a 42-ball 52, he had the finger pointed at him for facing seven dot balls on 49 and also for being dismissed while trying to blast off-spinner Johan Botha at a critical time.
"That criticism would hurt anyone. He (McMillan) wasn't just questioning Jesse's batting, he was questioning his integrity," Klee said.
Klee added that he hoped Ryder would play for Wellington again this season but "it would be imprudent of me to try and put an exact date on this".
Klee added: "We are not dealing with this from a professional perspective as a cricketer, this is all about Jesse as a person. That is my total focus as his manager, and as his friend.
"This is a deeply stressful and emotional time for Jesse and those of us close to him. We would truly appreciate the time and space necessary to work through this period."