Bairstow staying focused
Yorkshire's Jonny Bairstow accepts the only way to break into the England Test middle-order is through weight of runs.
Last Updated: 09/05/12 1:41pm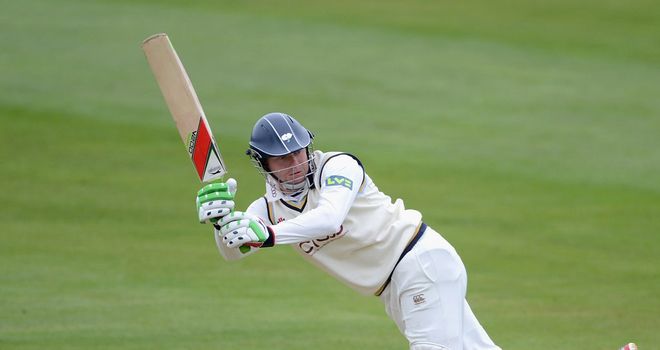 Yorkshire batsman-wicketkeeper Jonny Bairstow accepts the only way to break into England's Test side is through weight of runs.
Bairstow, who has played a dozen limited-overs matches for England but has yet to feature in the longer format, has already found form this summer with an innings of 182 against Leicestershire.
He is part of the second-string England Lions team that takes on West Indies at Northampton in a four-day fixture starting on Thursday.
It is the tourists final warm-up ahead of the opening Test of the summer the following week at Lord's.
"I am really looking forward to it, it is an exciting opportunity to get to play against a Test nation and test yourself against the best they have to offer," Bairstow told Sky Sports News HD.
"It is nice to be talked around and about being in that (Test) squad but, first and foremost, we've got to do a job here.
"I'm just concentrating on scoring runs and catching the ball. If I'm doing that then hopefully other things will take care of themselves."
Shahzad exit
Yorkshire were relegated from the top flight of the County Championship last season and have not enjoyed the smoothest start to life in Division Two.
The Tykes, who have won one and drawn three of their opening four fixtures, decided to allow England international seamer Ajmal Shahzad to leave for Roses rivals Lancashire on loan.
"It has not necessarily been the easiest of things around the club but we've not heard too much of it," said Bairstow.
"The chairman and the coach have said what had to be said in the press and I believe there was a meeting between Ajmal and those guys higher up last week and it was decided that was the best option for him and the club.
"We wish him all the best at Lancashire for the rest of the season."