Bairstow ready for debut
Yorkshire batsman Jonny Bairstow is happy with his form ahead of a likely Test debut at Lord's this week.
Last Updated: 14/05/12 6:28pm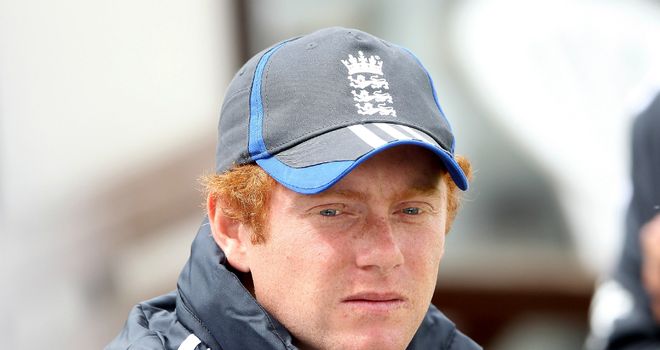 Yorkshire batsman Jonny Bairstow is happy with his form ahead of a likely Test debut at Lord's this week.
Bairstow, whose late father David played four Tests between 1979 and 1981, has been included in England's squad for the series opener against West Indies after an injury to Ravi Bopara opened the door.
The 22-year-old has played six times for his country in each of the limited-overs formats but this is his first chance in the longer version of the international game.
Bairstow averages 46.42 in first-class cricket and scored 182 against Leicestershire at the start of May.
"(It will be) the same as every other day - there is a guy at the other end with a ball in his hand, and you've got to face it," he said.
"It will be a proud moment if selected, and my family will be very proud.
"But at end of day it is another game of cricket ... you can't do anything but face the ball the other guy is going to bowl at you.
"If the ball is there to be hit then it has to be hit, or defend and leave it."
Bairstow was only eight when his father, like him a wicketkeeper-batsman, died.
Talented
He has always been a talented all-round sportsman, but it was no surprise when his cricketing ability took over and propelled him into a professional career.
"Playing for England is a massive ambition, and something I grew up as a boy dreaming of doing," he added.
"Obviously doing it here at Lord's, the home of cricket, is something that is special - to say the least.
"My dad played for England, so to do it as well will be a fantastic achievement and a proud day for my family."
England have named five pace bowlers in a 13-man squad with James Anderson, Tim Bresnan, Stuart Broad, Steven Finn and Graham Onions likely battling for three spots between them.
"We've got a crop of seamers now where it doesn't matter who is picked to play, you can expect them to come in and do the job. That is what it has been like for the last 18 months to two years," said Bresnan, who has been on the winning side in all 11 of his Test appearances.
"Whoever does get the nod, you are not worried about how they are going to go. It is usually a solid unit we put together."