Tendulkar becomes Indian MP
Sachin Tendulkar has been sworn in as a member of India's upper house and intends to use his new position to promote sport.
Last Updated: 04/06/12 11:44am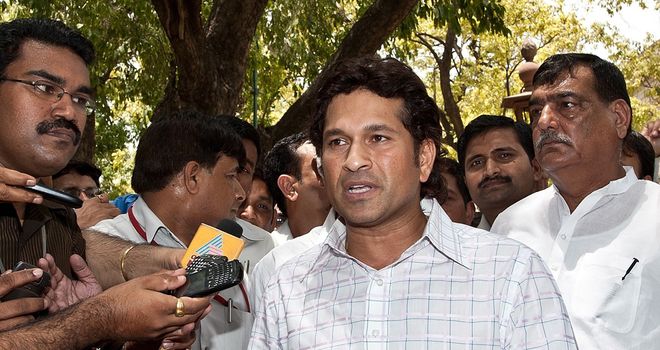 Sachin Tendulkar has been sworn in as a member of parliament in India.
The batsman, who became the first to reach 100 international centuries earlier this year, took his oath as a member of the upper house.
He is the country's first cricketer to enter parliament while still playing.
"In the last 22 years of my international career, cricket has given me so much and I also wanted to give something back to cricket in the latter half of my life," Tendulkar said on the Board of Control for Cricket in India's official website.
"Today with the nomination, I am in a better position not only to help cricket but also other sports. It means a lot to me. I will try to help other sports.
"But I believe there will be a few obstacles along the way, and I will need from my fellow parliamentarians, the administrators, media and our countrymen. Together we can make a lot of changes."
Tendulkar was accompanied by his wife Anjali and Indian Premier League chairman Rajiv Shukla, also an MP.