Lifetime ban for Kaneria
The ECB has handed a lifetime ban to former Essex bowler Danish Kaneria after finding him guilty of two charges related to spot-fixing.
Last Updated: 22/06/12 11:28pm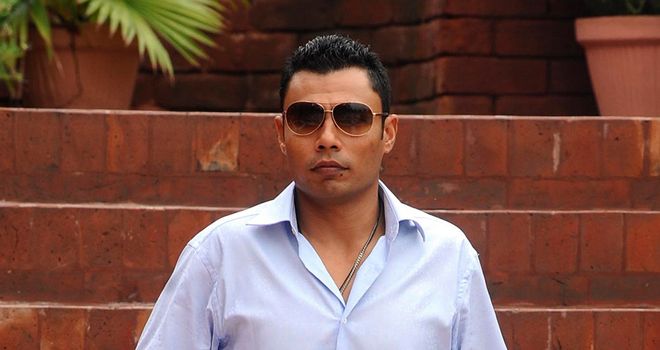 The England and Wales Cricket Board (ECB) has handed a lifetime ban to Danish Kaneria after finding him guilty of two charges related to spot-fixing.
It was ruled that the former Essex player "knowingly induced or encouraged (then team-mate) Mervyn Westfield not to perform on his merits" in a 40-over contest against Durham in 2009.
As a result, the ECB's disciplinary panel have stated they "regard Danish Kaneria as a grave danger to the game of cricket and we must take every appropriate step to protect our game from his corrupt activities."
Former Pakistan spinner Kaneria was also found guilty of a second offence of bringing cricket into disrepute, something the panel stated was "self evident" given the first charge.
A statement from the ECB panel added: "Accordingly, we are unanimously of the view that the only appropriate sanction in relation to both charges is one of suspension for life and that is the sanction we impose.
"This means from today Danish Kaneria is suspended from any involvement in the playing, organisation or administration of any cricket under the jurisdiction of the ECB."
Westfield
Westfield, who was jailed for four months in February after admitting to spot-fixing in the Durham contest, was also charged with one offence under the ECB's regulations to which he pleaded guilty.
The 24-year-old was given a five-year ban by the ECB, although he may be allowed to return to club level cricket in the final two years of his suspension under strict conditions.
The panel also warned that were Westfield to have committed the offence in 2012 - when the anti-corruption education and training programmes were in place - he would have been given a nine-year ban.
Despite the lengthy sanction, the panel stated that Westfield "was targeted and pressurised by a senior team mate" and "he pleaded guilty at the first opportunity and is entitled to significant credit for that".
But the panel were unflinchingly damning in their verdict on Kaneria.
The statement said: "As we have found, they (the offences) involve the deliberate corruption of a young and vulnerable player and, we are satisfied, various attempts to involve others in the net of corruption.
"As a senior international player of repute he plainly betrayed the trust reposed in him in his dealings with fellow team mates and we regard his persistent efforts to recruit spot fixers as being a seriously aggravating factor in his case."