Boucher blow saddens Strauss
Andrew Strauss extended his sympathies to Mark Boucher after the South Africa wicket-keeper was forced into international retirement.
Last Updated: 10/07/12 7:10pm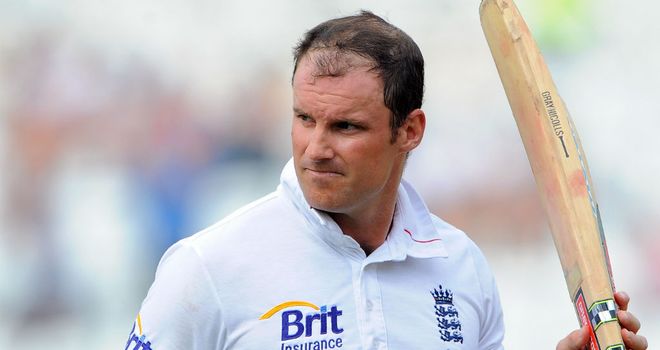 England captain Andrew Strauss has extended his sympathies to Mark Boucher after the South Africa wicket-keeper was forced to bring a premature end to his international career.
However, Strauss believes that the Proteas should be able to cope with the 35-year-old's absence from the upcoming three-Test series between the two sides.
Boucher has quit the international arena after suffering a lacerated eyeball as a result of being hit by a bail during a tour match against Somerset at Taunton.
Strauss was quick to add to the chorus of well- wishers for Boucher, but thinks the tourists have ample resources to call on as they attempt to fill the void behind the stumps.
"It's obviously devastating for him, it looked really quite nasty. I think that we just hope he has a full and swift recovery," he told Sky Sports.
"In terms of what effect it has on South Africa - that's a hard one for us to answer really.
Depth
"They've obviously got some good players waiting in the wings and AB de Villiers can keep wicket as well so they're a good, balanced side with some depth. I'm sure they'll still feel they can win without him."
The eagerly-anticipated showdown between the two highest ranked Test sides in the world will get underway at the Kia Oval on Thursday July 19.
Strauss knows that Boucher will have been relishing the series, which will see South Africa climb to top spot in the ICC standings if they emerge victorious.
He added: "This is obviously a series they're desperately keen to do well in and he's one of their really senior players, who I suppose mentors the young players.
"I feel for him - anyone who wants to play at the top level (also) wants to be involved in these sorts of series and I'm sure he's no different.
"We all feel for him, it's not a nice situation to be in for him but let's hope, more importantly, that he does make a full recovery."