Strauss - No need to panic
Andrew Strauss insists he has total faith in his bowlers as England look to bounce back quickly against South Africa.
Last Updated: 24/07/12 9:31am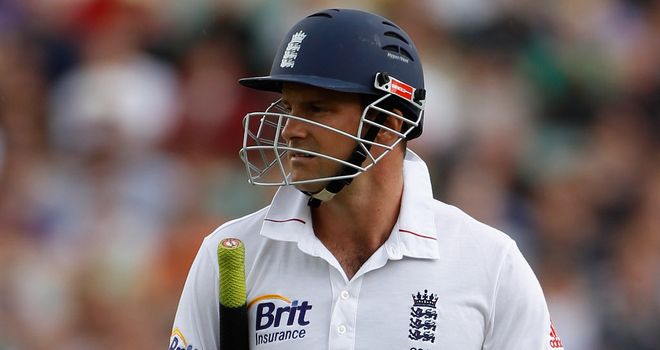 Captain Andrew Strauss insists he has total faith in his bowlers as England look to bounce back from their opening Test mauling at the hands of South Africa.
Debate leading up to the three-Test series raged over which nation boasted the most formidable bowling attack and while South Africa took the full compliment of 20 wickets in the first Test, England managed only two.
But despite the nature of the crushing innings and 12-run defeat, captain Strauss made it clear there is no need to panic.
"I have a great amount of belief in our players, and I am sure we will bounce back next week," he said, looking forward to the second match of three at Headingley.
"Our bowling attack has huge reserves of confidence.
"They have taken 20 wickets pretty much every time they have played for the last two years, and this game doesn't change that for me."
Mistakes
Strauss is thankful, after England conceded successive double-century partnerships for the first time in their history during South Africa's mammoth 637-2, that there are no back-to-back Tests in the remainder of this summer.
"I think one of the advantages of having a bit of time before next Test is to take stock and let things settle," he added.
"That is always a wise thing to do anyway. It is surprising we lost. We always knew South Africa were a good side, and they did what good sides do - which is not let you back the game if you make mistakes which is what we did.
"You've got to give credit where it is due.
"South Africa took their chance in this game. They fought hard to stay in the game on day two - and then did not let us back.
"When you are bowling at a guy with 250 and a guy with a hundred, it is hard work to the bowlers."
Under Strauss, England have proven before that they have it in them to come back not just from a defeat but from a trouncing.
He confirmed too that, contrary to some whispers over the past two days, none of his bowlers is carrying an injury that could affect readiness for the next Test.
"I have great belief in our bowling attack," said the England captain. "They have shown it time and again over the years, and one game doesn't change it.
"They are all fine - a bit weary having spent two days in the field, but no causes for alarm at this stage."