Broad short on captaincy skills
Stuart Broad will head to the ICC World Twenty20 in Sri Lanka with just nine matches under his belt as captain.
Last Updated: 08/09/12 12:59pm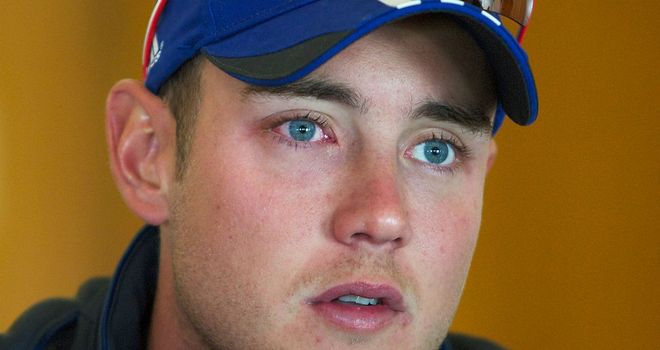 Stuart Broad will head to the ICC World Twenty20 in Sri Lanka with his captaincy experience still limited to a single-figure total of matches.
Broad leads England for only the seventh time in Saturday's clash against South Africa at Chester-le-Street.
And, assuming rain does not intervene at either Old Trafford or Edgbaston next week, he will fly out on Thursday morning with nine matches under his belt in charge.
It is asking a lot for him to have a cohesive unit playing for him as England bid to defend the only International Cricket Council global trophy they have ever won.
Circumstances have conspired to limit the 26-year-old's opportunities, following England's decision last year to split the captaincy duties between three men - it is now back to two, since Andrew Strauss retired.
Broad then missed a further match, in Kolkata last autumn, because of injury.
Opportunity
He would clearly have appreciated a busier Twenty20 schedule - if not in international cricket's other two formats - before a major tournament.
"As a captain, I don't think we do play enough, because I'll go three months without playing a game," he said.
"But also the schedule is so full it's hard to see where you'd fit more games in. It also means, when you get the opportunity, you have to make the most of it."
Broad is relishing the chance to put his stamp on a developing team here, and in two warm-up matches in Sri Lanka, before England face minnows Afghanistan in their first Group A fixture.
"These three games are a really good idea, leading into the World Cup," he added. "And we've got to value every opportunity we have, because we've only got five games before we kick off that campaign."