Kevin Pietersen's return to England side will not be smooth says Michael Vaughan and Ian Botham
Kevin Pietersen's return to the England will not be smooth, according to former skippers Michael Vaughan and Ian Botham.
Last Updated: 04/10/12 11:43am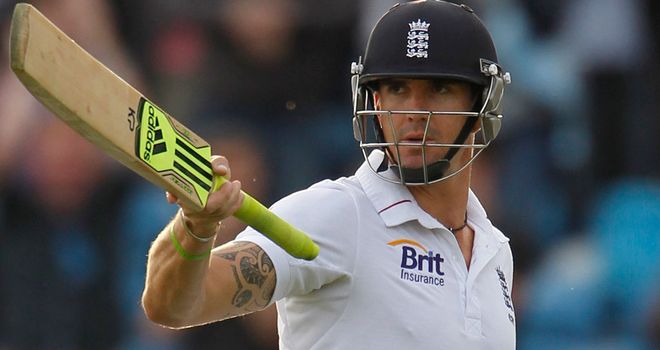 After a two-month exile Pietersen has signed a four-month deal having resolved differences with the ECB.
His extraordinary talent has indisputably been missed on the field, but doubts remain on the impact on morale of his dressing room reemergence.
Pietersen suspected team-mates were behind a spoof Twitter account, while players could still be unhappy with his "provocative texts" to South African rivals, as well as his demands to cherry-pick what games to play.
Vaughan, England captain for Pietersen's 2005 debut, said: "The issue is, can Kevin Pietersen be allowed back in that dressing room?
"The only way to find out is to go into the dressing room, make a speech, get round with some of the players he has had issues with, and have a beer.
"He needs to iron it all out because you want to see the best players playing.
"The way he speaks to the team, media conferences and statements are just words, the team will want actions. They will want to see how he behaves and how he is around the players."
Botham added: "It's dragged on and on and it's very difficult for both parties, but that's for him to sort out.
"He's a world-class player. It will be difficult now. He'll have some work to do."
Ex-England bowling star Bob Willis believes money helped to lure Pietersen back, adding he should be immediately recalled for the forthcoming India tour.
"Although the squad has been announced, Pietersen, as a central contract holder, should be a part of that team," Willis said.
Australian spin-bowling legend Shane Warne added: "We have to get on with it. It's good to see common sense prevail. I'm glad KP is back."