Brad Haddin at peace with missing out for Australia against South Africa
Brad Haddin insists it came as no surprise he was omitted from Australia's Test squad to face South Africa in Brisbane.
Last Updated: 30/10/12 10:46am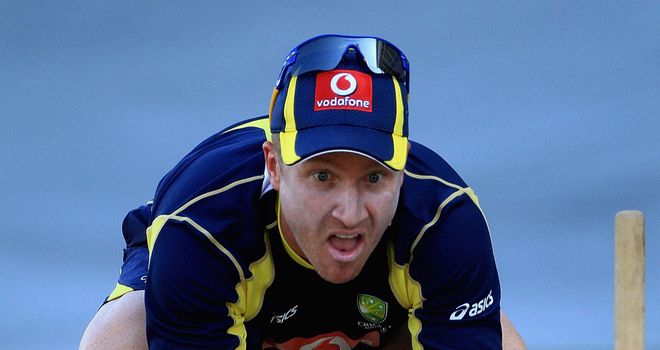 Matthew Wade, 24, has been selected ahead of the 35-year-old, whose international career may now be at an end after featuring in 43 Tests.
The New South Welshman stood down from the Australia side earlier this year to be with his seriously ill daughter and is not bitter at missing out on selection.
"The decision to go this way was made a long time ago," said Haddin. "It wasn't made overnight.
"This is not a shock. I've known exactly where I stand. I was pretty content where everything was at and life goes on.
"My job now is to get back to NSW and enjoy (watching) Australia regaining the number one Test ranking in the world."
Haddin has no qualms being on stand-by to return after being told by national chairman of selectors John Inverarity that he is next in line should Wade pick up an injury.
"I'm here if they need me - they know that," he continued. I just hope to continue improving as a cricketer and all that stuff will take care of itself in due course.
"I think my batting is back to where it was two years ago and things are good from a cricket point of view. It's about performing for NSW. It's no different to where I stood at the start of the year. I'm just enjoying playing cricket again."